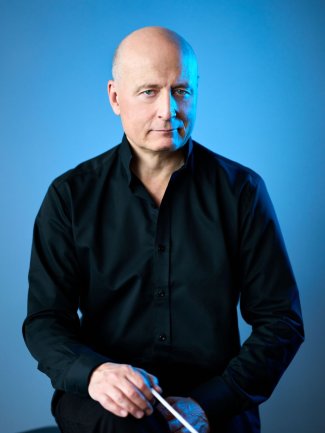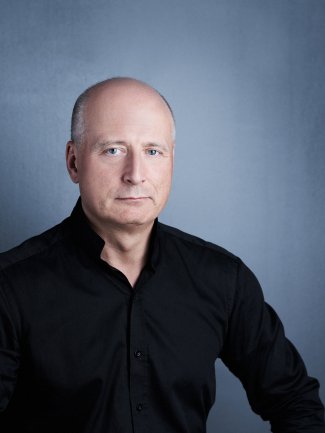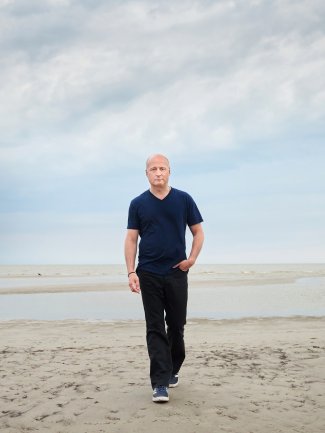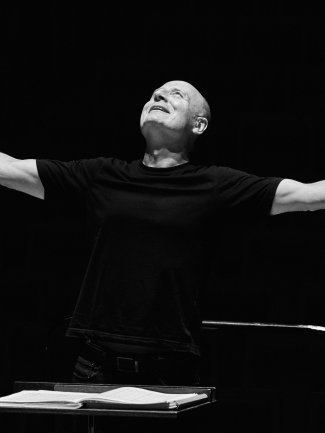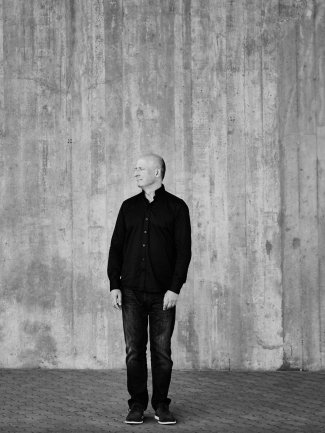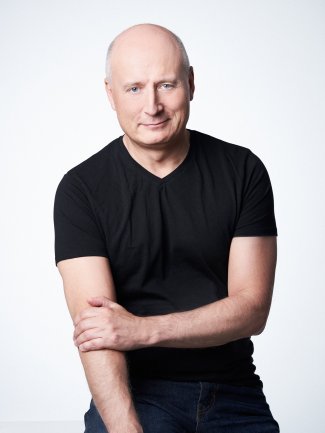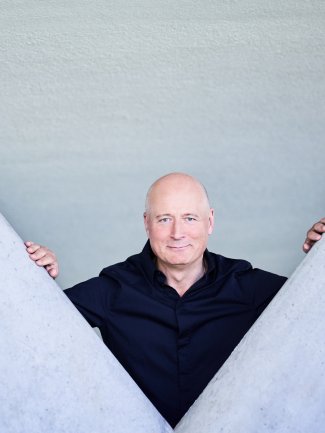 Jasper Parrott
Executive Chairman HP Group & Associated Companies
Teodora Masi
Associate Director, Artist Management
Anna Ustynyuk
Associate Artist Manager
"One rarely experiences such an immediate connection between orchestra and conductor, such an extraordinarily attentive presence on both sides so that with economical means an understanding of the most subtle shades is possible."

(Wiener Zeitung)
Chief Conductor and Music Director: Tonhalle-Orchester Zürich
Artistic Director: Die Deutsche Kammerphilharmonie Bremen
Artistic Director and Founder: Estonian Festival Orchestra
Artistic Advisor and Founder: Pärnu Music Festival and Järvi Academy
Artistic Advisor: Estonian National Symphony Orchestra
Honorary Conductor: NHK Symphony Orchestra
Conductor Laureate: Frankfurt Radio Symphony Orchestra
Honorary Conductor: Cincinnati Symphony Orchestra
Estonian Grammy Award-winning conductor Paavo Järvi is widely recognised as one of today's most eminent conductors, enjoying close partnerships with the finest orchestras around the world. He serves as Chief Conductor of the Tonhalle Orchester-Zürich, as the long-standing Artistic Director of The Deutsche Kammerphilharmonie Bremen since 2004, and as both the founder and Artistic Director of the Estonian Festival Orchestra.
Following a tour to the BBC Proms, Beethovenfest Bonn, Enescu and Prague Dvořák festivals, Järvi opens his fifth season with the Tonhalle-Orchester Zürich and a continuation of his Bruckner cycle, including three performances of Symphony No.9 at the Grosse Tonhalle and album release of Symphony No.8 on Alpha Classics. Additional highlights in 2023/24 include the beginning of a Mahler cycle and a major tour to South Korea and Japan.
In 2024, Paavo Järvi celebrates his 20th anniversary as Artistic Director of The Deutsche Kammerphilharmonie Bremen, the ensemble with which he has performed and recorded benchmark performances of the complete orchestral works by Beethoven, Schumann and Brahms. With their most recent project dedicated to Haydn's London Symphonies they play in residency at the Wiener Konzerthaus and on tour in Cologne, Hamburg and Dublin in December, before embarking on a new in-depth focus of Schubert symphonies in 2024.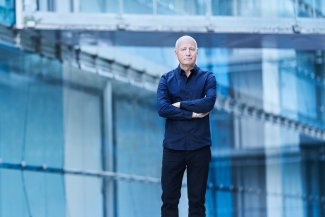 Each season concludes with a week of performances and conducting masterclasses at the Pärnu Music Festival in Estonia, which Paavo Järvi founded in 2011. The success of both the Festival and its resident ensemble – the Estonian Festival Orchestra – has led to a string of high-profile invitations, including performances at the Philharmonie Berlin, Wiener Konzerthaus, BBC Proms and Elbphilharmonie Hamburg. In January 2024, Järvi and the Estonian Festival Orchestra reunite for their third European tour, with concerts in Tallinn, Dortmund, Stuttgart, Zürich, Vienna and Munich. Alpha Classics recently released their fourth album, KRATT, featuring works by Tubin, Lutosławski and Bacewicz.

In addition to his permanent positions, Järvi is much in demand as a guest conductor, regularly appearing with the Berliner Philharmoniker, Royal Concertgebouw Orchestra, Philharmonia and the New York Philharmonic. This season, Järvi conducts the Chicago Symphony Orchestra, Philadelphia Orchestra, London Philharmonic Orchestra, Orchestra dell'Accademia Nazionale di Santa Cecilia, Budapest Festival Orchestra, Münchner Philharmoniker and Hong Kong Philharmonic. He also continues to enjoy close relationships with many of the orchestras of which he was previously Music Director, including Orchestre de Paris, Frankfurt Radio Symphony and NHK Symphony Orchestra, Tokyo.

Paavo Järvi was named Conductor of the Year by Germany's Opus Klassik in 2019 and, in the same year, received the Rheingau Music Prize for his artistic achievements with The Deutsche Kammerphilharmonie Bremen in the German orchestral and cultural landscape. Other prizes and honours include a Grammy Award for his recording of Sibelius' Cantatas with the Estonian National Symphony Orchestra, Artist of the Year by both Gramophone (UK) and Diapason (France) in 2015 and Commandeur de L'Ordre des Arts et des Lettres by the French Ministry of Culture for his contribution to music in France. In 2015 he was presented with the Sibelius Medal in recognition of his work in bringing the Finnish composer's music to a wider public and in 2012 was awarded the Hindemith Prize for Art and Humanity. As a dedicated supporter of Estonian culture, Paavo Järvi was awarded the Order of the White Star by the President of Estonia in 2013.

HarrisonParrott represents Paavo Järvi for worldwide general management.
Gallery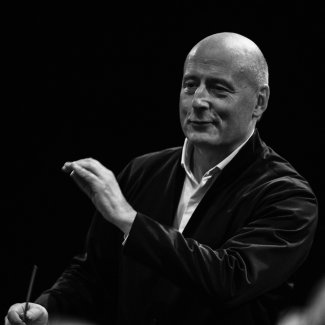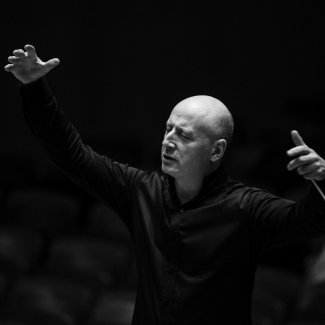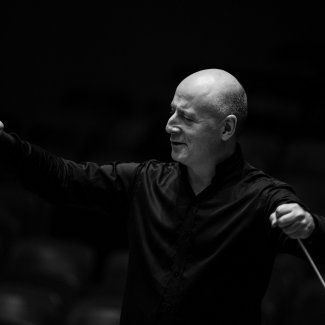 "From the moment Paavo Järvi raises his arms, there is something hanging in the room that can only be described with the word magic. It is inexplicable why some conductors can conjure up such a fantastic sound from an orchestra like the Berlin Philharmonic and others cannot. Järvi doesn't actually do much, his gestures are modest, minimalist, he's not a desk pig. But maybe that's exactly his secret: Precisely because he is so deeply rooted in his own self, he can let go of the reins and encourage others to work true miracles."
(Tagesspiegel, March 2023)
"You can't have too much Dvořák in a single evening, at least not when the works in question operate at the highest level of volatility and melodic abundance like last night's overture, concerto and symphony. ​"Febrile centrists" might look like an oxymoron, but that just about sums up conductor Paavo Järvi and cellist Gautier Capuçon: superlative techniques, feet firmly planted only so that the music can fly, moving dexterously through the turbulence but never pushing too hard. With the Philharmonia burning for both, this was an incandescent event."
(theartsdesk, David Nice, February 2018)
"Dmitri Shostakovich's Sixth Symphony of 1939 ended the great evening: Paavo Järvi did not disappoint the audience's expectations for precision and a sensual sound. On the contrary — he gave the event remarkable depth, summed up the developments in nowhere declining suspense. An exciting, but also highly, demanding concert evening for listeners and musicians alike!"
(Kronen Zeitung, Florian Krenstetter, January 2018)
"The fourth symphony by Johannes Brahms, premiered in 1885 and a concentrated summit of the the romantic symphony, became a real event: rarely have I heard such gentle chastity in the soft-sounding woodwind chorales of the ​"Andante moderato", so much harsh attack in the basses or in the tutti and a melody in the high strings, which sounds so emphatic again and again."
(Süddeutsche Zeitung, Klaus Kalchschmid, December 2017)
"Järvi captured Sibelius* unique and powerful sense of time. On top, the music flowed and expanded, it looked out at the changing world around it. Underneath, the internal foundation rotated on its axis, meditating on memories and imagination. This was deeply evocative and true to Sibelius' art"
(New York Classical Review, George Grella, October 2017)
"The rich program of the Pärnu Music Festival reflects the human concept that the conductor Paavo Järvi embodies as its guiding spirit … Under his unpretentious, collegial, always professional direction, the ensemble is thus imbued with the spirit of the Lucerne Festival Orchestra – and is already of an amazing standard."
(Die Presse,Walter Weidringer, August 2017)
"The NHK Symphony Orchestra Tokyo surprise with a blazing virtuosity in Shostakovich. Chief conductor Paavo Järvi smuggles the Japanese into the top league … The strings created an ardour that connoisseurs usually ascribe to the Vienna Philharmonic. From Berlin came the bluster with which the violas probed. Moreover, in the lion's mouth [of the Concertgebouw] the Japanese musicians produced an Amsterdam trump card …"
(Der Volkskrant, Guido van Oorschot, March 2017)
"At the close of Friday night's Mostly Mozart concert in Geffen Hall, Paavo Järvi and the Festival Orchestra brought down the house with Beethoven's Fourth Symphony — and how many times do you get to say that of anyone these days? … And let's not waste words about the performance: it was magnificent in virtually every way. Järvi is musical down to his toes, and watching him work is almost as much fun as hearing the result."
(Christopher Johnson, Huffington Post, August 2016)
Jasper Parrott
Executive Chairman HP Group & Associated Companies
Teodora Masi
Associate Director, Artist Management
Anna Ustynyuk
Associate Artist Manager