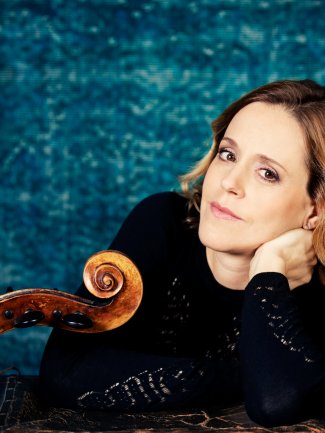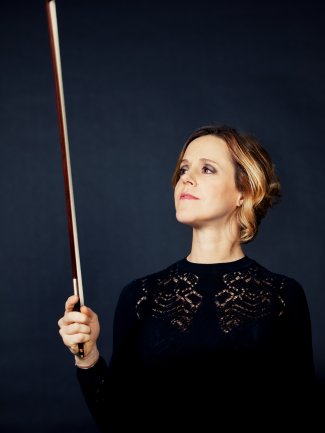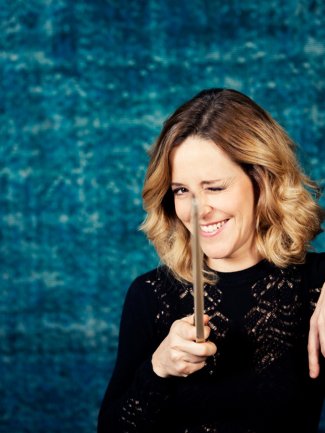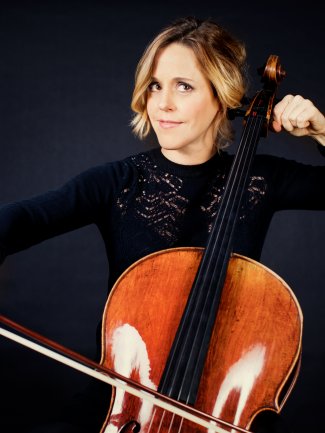 "Wit, aristocratic poise and elegance; mercurial shifts of mood, intensity and lightness of touch in near-miraculous balance"

(The Glasgow Herald)
Following recent appearances with Berliner Philharmoniker and Sir Simon Rattle, Los Angeles Philharmonic under the baton of Gustavo Dudamel and BBC Symphony Orchestra with Sakari Oramo opening the BBC Proms, Sol Gabetta starts into this season as Artist-in-Residence at Staatskapelle Dresden. As part of her residency she will join forces with Christian Thielemann, Tugan Sokhiev, and Daniele Gatti. This season she is also Portrait artist with Bamberg Symphony and will collaborate with Klaus Mäkelä and perform one of her signature works, Elgar's Cello Concerto, under the baton of Jakub Hrůša on tour throughout Germany and Spain. A respected advocate for lesser known works, Sol Gabetta will conclude her Bamberg residency illuminating, under the direction of Krzysztof Urbański, Weinberg's Cello Concerto, which she also brings to Gewandhausorchester Leipzig.
Later in the season, Gabetta tours extensively throughout Europe with NHK Symphony Orchestra and Paavo Järvi, and reunites with Czech Philharmonic and Jakub Hrůša once again on tour of Germany. This season also sees Gabetta return to the Philharmonia Orchestra, Orchestre de Paris, and premiere the newly commissioned Wolfgang Rihm Cello Concerto - Concerto en Sol — which was written for her.
A sought after guest artist at leading festivals, Sol Gabetta was Artiste étoile at Lucerne Festival last season where she appeared with Wiener Philharmoniker and Franz Welser-Möst, Mahler Chamber Orchestra and Francois-Xavier Roth and the London Philharmonic Orchestra directed by Marin Alsop. She continues drawing inspiration from a wide circle of collaborators and musical encounters at the Solsberg Festival, which flourishes under her committed artistic direction.

Chamber music is at the core of Gabetta's work, visible in her upcoming tour of Italy with Nelson Goerner, performances at Semperoper Dresden and Heidelberger Frühling with her longtime recital partner Bertrand Chamayou and recent appearances with the Hagen Quartet at Salzburg Festival, Tonhalle Zürich, Elbphilharmonie and Wiener Konzerthaus. In the past, chamber music performances led her to venues such as New York's Lincoln Center, Wigmore Hall in London, Lucerne, Verbier, Schwetzingen and Rheingau festivals, Schubertiade Schwarzenberg and Beethovenfest Bonn.

In recognition of her exceptional artistic achievements, Sol Gabetta was honoured with the Herbert von Karajan Prize at the Salzburg Easter Festival in 2018 where she appeared as soloist with the Staatskapelle Dresden and Christian Thielemann. The ECHO Klassik award saluted her accomplishment biennially between 2007 and 2013, and most recently in 2016, when Sol Gabetta was announced Instrumentalist of the Year for her interpretation of Pēteris Vasks' Cello Concerto No. 2. A Grammy Award nominee, she also received the Gramophone Young Artist of the Year Award in 2010 and the Würth-Preis of the Jeunesses Musicales in 2012 as well as commendations at Moscow's Tchaikovsky Competition and the ARD International Music Competition in Munich. She continues to build her extensive discography with SONY, the most recent releases being a recording of late Schumann works and a live recording of the cello concertos by Elgar and Martinů with the Berliner Philharmoniker and Sir Simon Rattle / Krzysztof Urbański. In 2017, Gabetta joined forces with Cecilia Bartoli on an extensive tour throughout Europe showcasing their album Dolce Duello, released on Decca Classics.

Sol Gabetta performs on a cello by Matteo Goffriller from 1730, Venice, provided by Atelier Cels. She has been teaching at the Basel Academy of Music since 2005.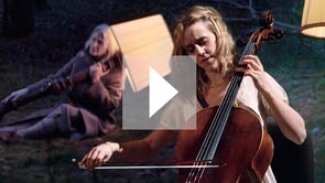 Up-close | trailer
© Michel van der Aa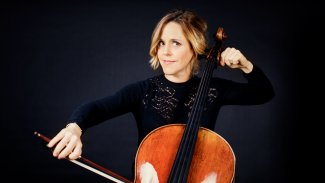 Sol Gabetta - Shostakovich: Cello Sonata (excerpt)
© Sony Music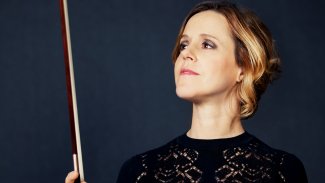 Sol Gabetta - Elgar: Cello Concerto (excerpt)
© Sony Music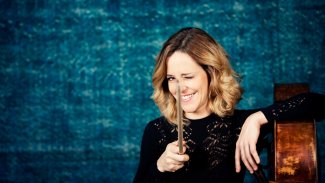 Sol Gabetta - Vivaldi: Cello Concerto in G minor (excerpt)
© Sony Music
"Gabetta, the glamorous central attraction, made a dazzling showpiece of Haydn's C major Concerto, complete, thank you, with the composer's own cadenzas. An Argentine of French and Russian descent, she commands the sort of technique that unravels even the fiercest knot with apparently nonchalant savoir-faire. Still, she never sacrifices sumptuous tone or histrionic persuasion in the process. Official blurbs describe her as ​"charismatic"; for once, the hyperbole does not seem hyperbolic."
***** (Financial Times, August 2015)
"Sol Gabetta's playing immediately cast a spell over the audience. She is at one with her instrument — her interpretation taking on an intensity of sound that informs the musical text. Her virtuosity sounds somehow playful and dexterous at the same time."
(Trierischer Volksfreund, January 2013)
"[Sol Gabetta is] an exquisite soloist who plays with delicacy and sweetness."
(La Verdad Murcia, January 2013)
"The night… belonged to the amazing Sol Gabetta, who appeared to possess, along with her flawless technique, an inexhaustible array of characterizations to lavish on, or find in, Tchaikovsky's variations. Wit, aristocratic poise and elegance; mercurial shifts of mood, intensity and lightness of touch in near-miraculous balance; broad brush strokes and finely-drawn lines."
(The Glasgow Herald, May 2009)
"Gabetta had the full measure of this work, its bravura elements delivered with complete assurance and breathtaking élan. She was equally good in the softer passages, the slow movement as intimate and personal as one could wish."
(The Calgary Herald, March 2009)