PAAVO

JÄRVI

NAMED

CONDUCTOR

OF

THE

YEAR

BY

GERMANY

'S

LEADING

​

"

OPUS

KLASSIK

"

AWARDS
3/9/2019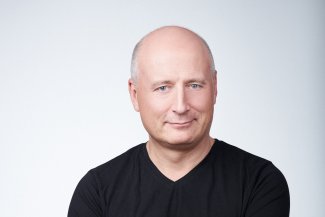 Paavo Järvi has been named Conductor of the Year by Germany's leading classical music awards, Opus Klassik, for his recording of the complete Sibelius Symphonies with the Orchestre de Paris. The award ceremony, which takes place at the Berlin Konzerthaus on Sunday 13 October, will be broadcast nationally on ZDF and promoted on the leading streaming service for classical music, Idagio.
On announcing the award Opus Klassik stated: ​"As the son of a famous conductor, Paavo Järvi has achieved world-wide success. He is one of the most sought-after orchestral conductors of our time. This autumn, he looks forward to his first season as Chief Conductor of the Tonhalle-Orchester Zürich, while continuing to direct the NHK Symphony Orchestra in Tokyo, as well as The Deutsche Kammerphilharmonie Bremen."
Recorded live in concert over a period of four years, the Sibelius cycle was a central project during Paavo Järvi's tenure as Music Director (2010 – 2016) of the Orchestre de Paris and the first full Sibelius cycle to be performed and recorded in France. For his role in promoting Sibelius' music to a wider public, the Sibelius Academy awarded Paavo Järvi the prestigious Sibelius Medal in 2015 commenting: ​"Paavo Järvi has promoted the music of Sibelius with great talent in concerts which he has conducted throughout the world and particularly in France. With his passion and drive he is making history by recording the complete Sibelius symphony cycle with the Orchestre de Paris – a project so far never undertaken by any other French orchestra."
Since his professional conducting debut in 1985 when he conducted Sibelius' First Symphony, Paavo Järvi has continuously performed and promoted the composer's works throughout the world. In 2003 he won a Grammy Award for his recording of Sibelius Cantatas and on 2 October he opens his tenure with the Tonhalle-Orchester Zürich in three performances of Kullervo. This autumn he also returns to conduct the Berlin Philharmonic, Amsterdam Concertgebouw Orchestra and London Philharmonia — orchestras with which he holds special relationships.
Teodora Masi
Associate Director, Artist Management
Valérie Decker
Artist & Tours Manager