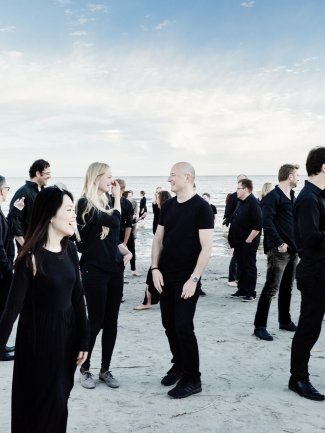 Estonian Festival Orchestra tours Europe with Paavo Järvi
8/1/2018
After a successful summer tour in Scandinavia, Paavo Järvi leads the Estonian Festival Orchestra further afield for a major tour of Europe, celebrating the 100th anniversary of Estonian independence, with concerts in Estonia Concert Hall, Tallinn (16 January), Palais des Beaux-Arts, Bruxelles (18 January), Tonhalle Zürich (20 January), Kölner Philharmonie (21 January), Berlin Philharmonie (22 January), Vienna Konzerthaus (23 January) and Luxembourg Philharmonie (24 January).
Estonia – with its relatively short lived history of independence and much longer history of occupation – retains a close identity with its neighbours: Finland, Denmark, Germany and Russia which are all closely tied with Estonia's history and culture, and so is the music of composers such as Sibelius, Nielsen, Mahler and Shostakovich which are integral to the Orchestra's repertoire. With eventual independence the country's own orchestral identity has grown phenomenally over the last few decades and, as ambassadors of Estonia's musical culture, the Järvi conducting family dynasty has championed the music of composers including Arvo Pärt, Lepo Sumera, Eduard Tubin and Erkki-Sven Tüür all of whose works have reached audiences across Europe and beyond.
The works selected for the tour represent a harmonious blend of these influences: a new orchestral work by Estonian composer, Erkki-Sven Tüür, will receive its international premiere in Brussels on 18 January. Paavo Järvi will also conduct Sibelius' and Brahms' Violin Concertos with long-time collaborator Viktoria Mullova, Shostakovich's Symphony No.6, Pärt's Cantus in Memoriam Benjamin Britten and Fratres (version for orchestra and percussion).
Coinciding with the tour, Paavo Järvi and the Estonian Festival Orchestra release their first CD on Alpha Classics featuring Shostakovich Symphony No.6 and Sinfonietta, both recorded at the Pärnu Music Festival. The CD was released internationally on 12 January.
For Paavo Järvi, the creation of the Estonian Festival Orchestra is potentially one of his most important musical achievements to date. It is a recognition of his native country and a celebration of its cultural identity within Europe. ​"An important component in creating the Orchestra was to ​'match-make' the players in a professional way but within the festival atmosphere" says Järvi. ​"This unifying spirit is what drives the Orchestra and makes me particularly proud as its father figure."
Teodora Masi
Associate Director, Artist Management
Rafi Gokay Wol
Director & Head of Arts Partnerships & Tours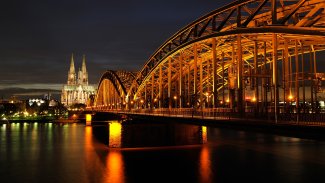 Estonian Festival Orchestra — Europe

2018