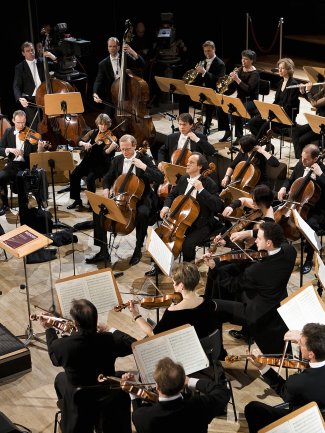 Die Deutsche Kammerphilharmonie Bremen head to Japan and Korea
17/10/2018
Die Deutsche Kammerphilharmonie Bremen embark on a 10 concert tour with four different programmes across Japan and South Korea with conductor Paavo Järvi and soloist Hilary Hahn.
The tour starts in Yokohama at the Minato Mirai Hall with an all Schubert programme featuring his symphonies No.s 5 and 9. From here they journey to Tokorozawa on 9 December with Mozart's Overture from Don Giovanni, Haydn's Symphony No.101 and Schubert's Symphony No.9. On 10 December the Orchestra are joined by violinist Hilary Hahn in Tokyo's Bunka Kaikan where she plays Mozart's Violin Concerto, performed alongside Schubert's Symphony No.5 and Haydn's Symphony No.104. Still in Tokyo, they head to Opera City on 12 December where Hahn performs Bach's Violin Concerto, with Mozart's Don Giovanni and Schubert's Symphony No.9 also featuring. This programme combination is repeated at Nagoya's Aichi Prefectural Art Theatre (13 December), Nishinomiya's Hyogo Performing Arts Center (15 December), and Miyazaki's Medikit Arts Center (16 December).
Leaving Japan, the Orchestra and Hilary Hahn go to South Korea's Daegu Concert Hall (18 December) and Seoul's Lotte Concert Hall (19 December) to continue the Bach, Mozart and Schubert programme combination. The final destination of the tour is Yongin-Si's Samsung Concert Hall where the tour completes with the all Schubert programme on 20 December.
Rafi Gokay Wol
Director & Head of Creative Partnerships & Tours