Lucienne Renaudin Vary debuts with Philharmonia Orchestra and Paavo Järvi
26/1/2018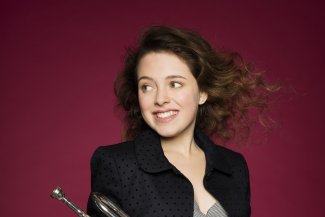 Lucienne Renaudin Vary debuts with Philharmonia Orchestra on 30 January at Bedford Corn Exchange. She performs Hummel's Concerto for Trumpet under the baton of Paavo Järvi, in a concert entitled Carnival in Prague.
Upcoming highlights this year for Lucienne include a concert with Luzerner Sinfonieorchester, a Chinese debut with Shenzhen Symphony Orchestra and a North American debut with Les Violons du Roy.
Following Lucienne's performance, Gautier Capuçon and Paavo Järvi perform together for concerts with the Philharmonia Orchestra in Warwick Arts Centre (31 Jan) and the Royal Festival Hall (01 Feb). In the Dvořák-focused programme, Capuçon performs the Cello Concerto in B minor – a piece he performed earlier this season on tour with Yu Long. Järvi opens the programme with Dvořák's Carnival Overture and closes with the Symphony No.7.
Ariane Levy-Künstler
Associate Director, Artist Management
Marie Strubé
Senior Artist Manager