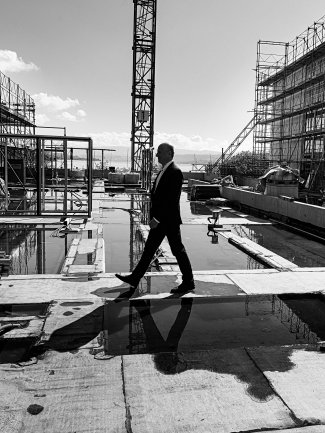 TONHALLE-ORCHESTER

ZÜRICH

ANNOUNCES

2020

/

21

SEASON
2/7/2020
Update: TONHALLE-ORCHESTER ZÜRICH CANCELS ALL CONCERTS UNTIL FURTHER NOTICE
The Tonhalle-Orchester Zürich announced this evening that all further concerts will be cancelled until further notice, due to new government regulations that limit audience numbers to 50, commencing 29 October.
Ilona Schmiel, Director General of the Tonhalle Society Zürich, writes: ​"Closing the Tonhalle Maag until further notice is not only financially difficult but also emotionally challenging. We have put all our energies into maintaining operations at the best possible level in recent months, even under constantly changing conditions. We have reprogrammed, helped develop and implement protection concepts and have been good hosts in difficult times. Uncertainty wears thin. But we also see ourselves as an important part of society and do everything we can to improve times for everyone, even if they mean the opposite for us at the moment."
For more information please click here.
Teodora Masi (maternity leave)
Associate Director, Artist Management
Viola Frankenfeld
Associate Director: Creative Partnerships & Tours