Paavo Järvi returns to the Berliner Philharmoniker
26/4/2018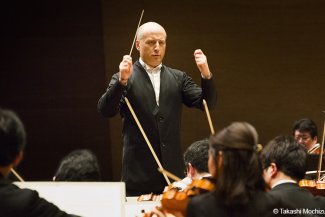 On 1 May, Paavo Järvi brings the Berliner Philharmoniker to Markgräfliches Opernhaus in Bayreuth for the annual Europakonzert. The programme features Beethoven's Leonore Overture, Wagner's Wesendonck-Lieder with Eva-Maria Westbroek and Beethoven's Symphony No.4. You can watch the live broadcast here.
Paavo Järvi then returns to Berlin to conduct the Orchestra on 5 and 6 May at the Berlin Philharmonie. The programme includes Sibelius' Night Ride and Sunrise, Sibelius' Violin Concerto with Lisa Batiashvili and Shostakovich Symphony No.6.
You can watch the concert on 6 May live here.
Jasper Parrott
Executive Chairman
Teodora Masi (maternity leave)
Associate Director, Artist Management
Alice O'Reilly
Artist Manager