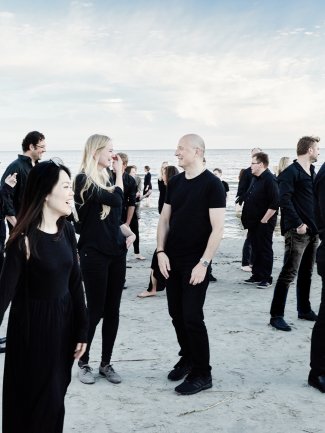 ESTONIAN

FESTIVAL

ORCHESTRA

DEBUT

TOUR

TO

JAPAN
26/3/2019
This April sees the Estonian Festival Orchestra debut in Japan with an exciting six-concert tour in Hamamatsu, Fukui, Nagoya, Osaka, Hiroshima and Tokyo along with founder and conductor Paavo Järvi and soloist Midori Gotō. The programme consists of Sibelius' Finlandia, Arvo Pärt's Cantus in Memoriam Benjamin Britten, Prokofiev's Concerto for Violin No.1, Erkki-Sven Tüür​'s Incantation of Tempest and Tchaikovsky's Symphony No. 5.
The tour begins at Hamamatsu's City Concert Hall (25 April), followed by Fukui's Harmony Hall (26 April), Nagoya's Aichi Arts Center (27 April), Osaka's Festival Hall (28 April), Hiroshima's Bunka Gakuen Hall (29 April) and finishing in Tokyo's Suntory Hall (30 April).
Their debut in Japan follows their successful tours in Europe, including their debut at the BBC Proms and Hamburg's Elbphilharmonie, last summer.
HP is delighted to be managing this tour and acting as consultants to the EFO.
Rafi Gokay Wol
Director & Head of Creative Partnerships & Tours
Viola Frankenfeld
Associate Director: Creative Partnerships & Tours