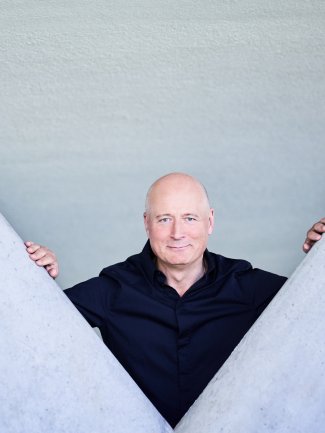 ALEC

BALDWIN

INTERVIEWS

PAAVO

JÄRVI

FOR

THE

PODCAST

SERIES

​

"

HERE

'S

THE

THING

"
30/11/2021
Recorded in June whilst quarantining in Tokyo, Paavo Järvi talks to Alec Baldwin for his podcast series ​"How's the Thing". Topics include how slowing down in the pandemic offered Paavo time to think, his early love of music, what it was like to come to the United States from Soviet-era Estonia as a 17-year-old, and what he took away from a decade of conducting the Cincinnati Symphony Orchestra.
"Estonian conductor Paavo Järvi is one of the most in-demand maestros in the world, and one of Alec's favorite conductors. Järvi is currently the chief conductor of the NHK symphony orchestra in Tokyo and the Tonhalle Orchester-Zürich. Over his career, he's led orchestras in Paris, Frankfurt, Stockholm, Malmö, and, for the decade between 2001 and 2011, here in the United States, as the musical director of the Cincinnati Symphony Orchestra. He and his musical family are pillars of the thriving classical music scene in his home country of Estonia."
Listen to the full interview here.
Valérie Decker (maternity leave)
Artist & Tours Manager