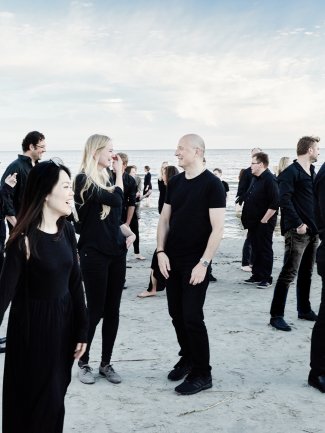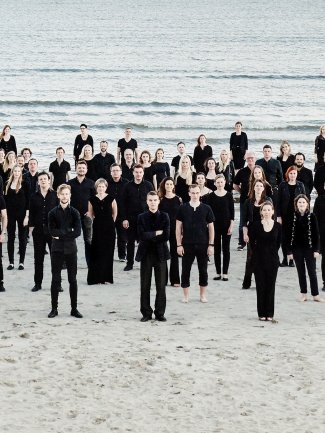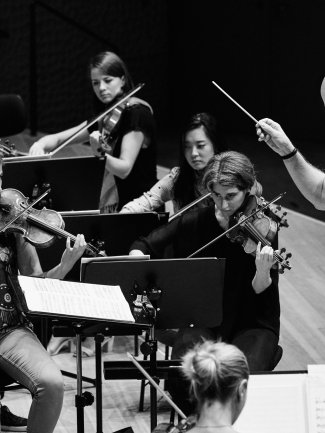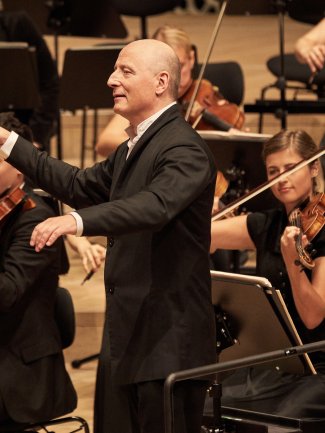 Estonian Festival Orchestra
The Estonian Festival Orchestra was founded by Paavo Järvi in 2011 and made it's debut at the newly inaugurated Pärnu Music Festival as the resident summer orchestra.
The long dreamed of ambition by Järvi to create a handpicked orchestra, bringing together the best of Estonian talent and leading musicians from around the world, has resulted in performances which The Arts Desk reviewed in 2015 as ​"begging comparison with the elasticity of Abbado's concerts with the Lucerne Festival Orchestra, which is as good as it can get". BBC Music Magazine added ​"There isn't a hint of a hothouse environment on stage – these are simply musicians having the time of their lives, no small thanks to the inspiring Paavo Järvi himself." Last but not least, Germany's Frankfurter Allgemeine Zeitung commented ​"This is highly concentrated music making where all the details are worked out: the ping pong of accents between violins and horns, antiphons between the woodwind groups, targeted focus curves in the second violins. Nothing is sweeping, nothing sleepy and nothing washed away."
These reviews encapsulate Paavo Järvi's goals in bringing colleagues and friends together to create a new orchestra which could grow out of the festival spirit. ​"An important component in creating the orchestra was to ​"match-make" the players in a professional way but within the festival atmosphere" says Järvi. ​"If you are a young player in Estonia, it doesn't matter how good you are, it's not always easy to make contact with a top player in the west. Now we can give these young musicians the advantage to both play with top colleagues from around Europe and get to know them as new friends. This spirit is what drives the orchestra and makes me particularly proud as its father figure."
Estonia – with its relatively short lived history of independence and much longer history of occupation – retains a close identity with its neighbours: Finland, Denmark, Germany and Russia are all closely tied with Estonia's history and culture and so is the music of composers such as Sibelius, Nielsen, Mahler and Shostakovich which are integral to the Orchestra's repertoire. With eventual independence the country's own orchestral identity has grown phenomenally over the last few decades and, as ambassadors of Estonia's musical culture, the Järvi conducting family dynasty has championed the music of composers including Arvo Pärt, Lepo Sumera, Eduard Tubin and Erkki-Sven Tüür all of whose works have reached audiences across Europe and beyond.
In January 2018, the orchestra celebrated the 100th Anniversary of Estonian Independence with its first major European tour and debut CD release. In August 2018 they went on to make history as the first ever Estonian orchestral ensemble to perform at the Proms. The London concert, which sold out within days of going on sale, was broadcast on both BBC Radio 3 and TV. In August 2018 the orchestra also returned to Germany to perform at Hamburg's Elbphilharmonie, clocking up yet another debut in was an extraordinary year.
2019 followed with the Estonian Festival Orchestra's debut tour of Japan in April. With sell-out concerts in Hamamatsu, Fukui, Nagoya, Osaka, Hiroshima and Tokyo's Suntory Hall, the orchestra was joined on stage by soloist, Midori. Japan's leading classical music magazine, Ongaku no Tomo, featured Paavo on its front cover to celebrate the arrival of his orchestra in the country and the huge success of the tour resulted in immediate invitations to return in three years time. As always with the Estonian Festival Orchestra, the concerts were high on both energy and authenticity, performing repertoire that is specific to this ensemble – the music of the North – including works by Sibelius, Prokofiev, Tchaikovsky and Estonia's very own Arvo Pärt and Erik-Sven Tüür.
Also in 2019, HarrisonParrott advised and project managed their rebrand in order to re-establish the orchestra's strong presence in the international market, as well as branding for Järvi Academy and Pärnu Festival. The project also included website redevelopment work for the Estonian Festival Orchestra website.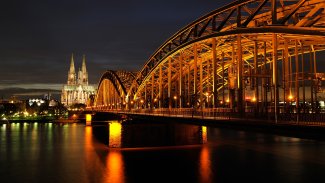 Estonian Festival Orchestra — Europe

2018
Jasper Parrott
Executive Chairman