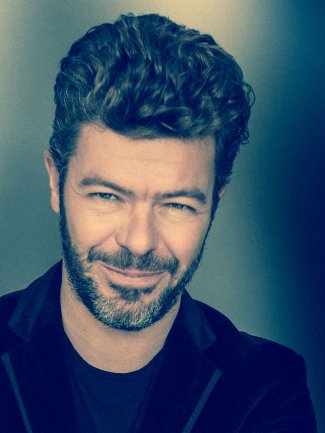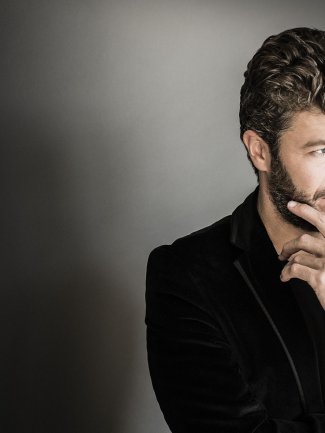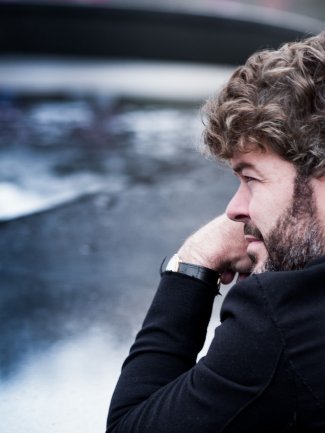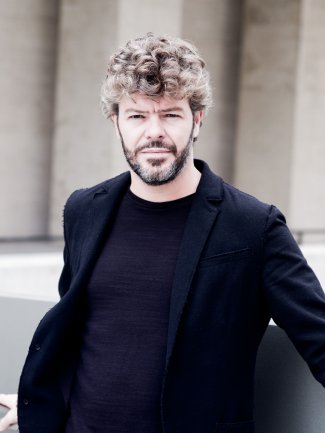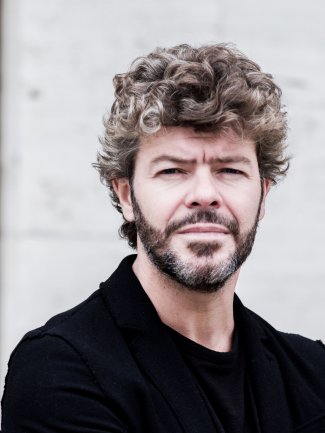 Pablo Heras-Casado
Conductor
"A luminous and urgent performance, deftly balancing the shifts from moody ruminations to bouts of exuberance.… Heras-Casado is the thinking person's idea of a hotshot young conductor."

(The New York Times)
Principal Guest Conductor: Teatro Real, Madrid
Director: Granada Festival (from 2017/18)
Conductor Laureate: Orchestra of St. Luke's
Described by The Telegraph as a conductor of ​"glowing reputation," Pablo Heras-Casado enjoys an unusually varied and broad-ranging career, encompassing the great symphonic and operatic repertoire, historically informed performances, and contemporary scores.
Mr. Heras-Casado has been appointed as the Director of the Granada Festival beginning in 2018, and is the Principal Guest Conductor of the Teatro Real in Madrid. He also enjoys a long-term collaboration with Freiburger Barockorchester that includes extensive touring and recording projects. Marking another important milestone in his career, this season Heras-Casado becomes the first ever Conductor Laureate of the Orchestra of St. Luke's in New York, having previously been its Principal Conductor from 2011 to 2017.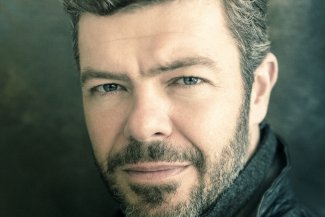 Show more

In 2017/18, Heras-Casado returns to the Staatskapelle Berlin for his debut at the Boulezsaal, in addition to performances with London's Philharmonia Orchestra, the Orchestra of St. Luke's, San Francisco Symphony, The Philadelphia Orchestra, Mozarteumorchester Salzburg, Tonhalle-Orchester Zürich, NDR Elbphilharmonie Orchester, and the Münchener Philharmoniker, amongst others. He debuts with the Dallas Symphony Orchestra and Verbier Festival Orchestra, and in the opera arena, he conducts the Spanish premiere of Zimmermann's Die Soldaten at the Teatro Real.

He returned last season to the Festival d'Aix-en-Provence, with Orchestre de Paris, for a series of performances of Bizet's Carmen (Dmitri Tcherniakov), and made his debuts at the Edinburgh International Festival with the Scottish Chamber Orchestra, and the BBC Proms with Freiburger Barockorchester and Isabelle Faust.

With an extensive discography, Heras-Casado is the recipient of numerous prizes, including three ECHO Klassik awards, a Preis der Deutschen Schallplattenkritik, two Diapason d'Or and a Latin Grammy.

Highly committed to the Spanish charity Ayuda en Acción as a Global Ambassador, Heras-Casado supports and promotes the charity's work internationally to eradicate poverty and injustice in the world.
"Heras-Casado brings Boulezian analytical textures to the Saint Sébastien fragments and La Mer, but his emotional engagement in this music is far less restrained. The playing is magical."
(The Sunday Times, July 2018)
"As guest conductor Pablo Heras-Casado raised his long arms to cue the first downbeat of the Brahms Symphony No. 1 on Friday night at Davies Hall, the entire San Francisco Symphony ensemble seemed to take and hold a collective breath. Then, in a kind of ferocious exhalation, the musicians entered the timpani-studded thicket at the outset of the piece. That opening Allegro — indeed the entire symphony — drove on with an oxygen-infused, organic inevitability."
(San Francisco Classical Voice, March 2018)
"At its best, the Philharmonia, guided by the esteemed Pablo Heras-Casado, certainly delivered superb performances. […] Heras-Casado just went with the flow, conjuring up one of the most refreshing, convincing and wettest interpretations [of Debussy's La Mer] I've heard for some time. He was equally on the ball in Ravel's lovely Mother Goose suite, shaping the miniature sonorities with such exquisite poise that I curled up in bliss." ****
(The Times, January 2018)
"Pablo Heras-Casado and Pierre-Laurent Aimard were captivating in an outstanding programme of late 19th- and early 20th-century French music […] The playing was ravishing throughout" ****
(The Guardian, January 2018)
"Freiburg's all-Mendelssohn programme had the translucency and energy of a Turner watercolour. Heras-Casado's spacious reading of The Hebrides was sensitive to the stillness in Mendelssohn's writing (…)" *****
(The Times, September 2017)
"Pablo Heras-Casado (…) led the ensemble with a consistently sophisticated vision."
(Bachtrack, September 2017)
"With the gentlest of rhythmic swells in the violins, (…) a subtly revisionist account formed in the quietly authoritative hands of Pablo Heras-Casado. (…) Conductor and orchestra have recorded the symphonies together – the CD of this programme is newly available on Harmonia Mundi – and their account of the ​"Reformation" was no less illuminated than the Concerto by mutual trust and understanding."
(The Arts Desk, September 2017)
"Pablo Heras-Casado whips the Orchestra de Paris (…) into a frenzy; his attention to detail, and the thrilling level of excellence, mirror what we see on the stage." *****
(The Financial Times, July 2017)
"Pablo Heras-Casado chose a delicate gesture to imprint a new breath on this music, displaying a strong knowledge of the style and spirit of Monteverdi's music."
(Bachtrack, February 2017)
"The rest of the program was just the latest reminder of what a vivid and resourceful conductor Heras-Casado is. (…) the first major American orchestra to snap him up as music director will have hit the jackpot. … This was exactly the kind of performance that makes a conductor sound like a wizard."
(San Francisco Chronicle, October 2016)
"One of the most versatile conductors of his generation … Heras-Casado sustained the narrative through slow, quiet sections that otherwise would have had dancers to help carry them. Seamlessly navigating the work's many transitions, the conductor's conjuring of orchestral mood and color was so pictorially communicative, one could almost see Prince Ivan encountering the enchanting Firebird for the first time."
(LA Times, October 2016)
"In his Caramoor debut, maestro Pablo Heras-Casado led a vigorous, forward-moving performance that coaxed taut, nuanced playing from the ever-splendid Orchestra of St. Luke's and committed singing from the principals and chorus."
(Huffington Post, August 2016)
"Heras-Casado is a vigorous, expressive podium artist, and his command of rhythm and dynamics was apparent throughout the evening's lineup of works by Beethoven, Biber, Haydn and Rameau. Wednesday's performance in Davies Symphony Hall found the conductor in top form, with especially persuasive results in the second half's superb reading of Beethoven's Symphony No. 2 in D major."
(The Mercury News, April 2016)