Pablo Heras-Casado conducts Wagner's Ring Cycle at Teatro Real
6/4/2018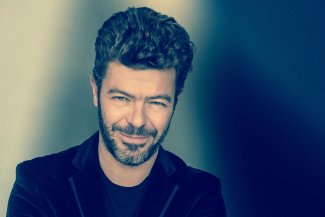 Pablo Heras-Casado conducts his first-ever complete Ring Cycle from Richard Wagner at Teatro Real, in Madrid, where he is Principal Guest Conductor. Spanning over four consecutive seasons, Heras-Casado conducts several performances of each production, starting with Das Rheingold in the 2018/19 season. The Oper Köln production is directed by Robert Carsen with stage designs by Patrick Kinmonth and lighting designs from Manfred Voss, and features an internationally renowned cast including Greer Grimsley as Wotan, Sarah Connolly as Fricka, and Samuel Youn as Alberich.
The series continues with Die Walküre, between January/​February 2020; Siegfried, in February/​March 2021; and Götterdämmerung closes out the Cycle in January/​February 2022.
This important mark in Heras-Casado's career follows his Wagner debut in late 2016 with another of the composers masterworks, Der fliegende Holländer, also at Teatro Real. The Àlex Ollé production is available as a DVD recording.
Teodora Masi (maternity leave)
Associate Director, Artist Management