Orchestra of St. Luke's appoints Pablo Heras-Casado as its first Conductor Laureate
3/5/2017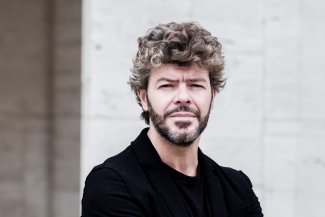 Orchestra of St. Luke's has announced that Pablo Heras-Casadowill become the orchestra's first Conductor Laureate, a position created for him, starting in the 2017/18 season. Bernard Labadie takes over as Principal Conductor, a position held by Pablo from 2011 to 2017.
Pablo's tenure as Principal Conductor has seen two Carnegie Hall concerts every season and annual returns to the Caramoor Festival, including for a full-scale production of Beethoven's Fidelio last summer. In 2016, harmonia mundi released the orchestra's first recording for the label – of Tchaikovsky's Symphony No.1 and The Tempest.
In October 2017, Pablo returns to the orchestra to conduct Camilla Tilling, David Portillo and Kate Lindsey in Mozart's C‑Minor Mass with the Westminster Choir College at Carnegie Hall.
Musical America's 2014 Conductor of the Year, Pablo is also Principal Guest Conductor of Teatro Real, Madrid, and the Director of Granada's International Festival of Music and Dance (from 2017/18).
Teodora Masi (maternity leave)