PABLO

HERAS-CASADO

ON

TOUR

WITH

FREIBURGER

BAROCKORCHESTER
21/9/2018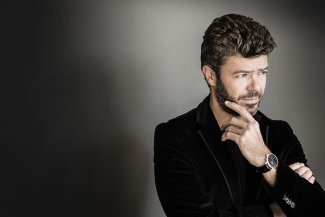 Pablo Heras-Casado returns this month to the Freiburger Barockorchester, also joined by violinist Isabelle Faust, for a European tour with performances in Belgium, Germany, and the Netherlands. The first performance takes place on 22 September in a program of Mendelssohn's A Midsummer Night's Dream, and Symphony No.1, while Isabelle Faust plays Beethoven's Violin Concerto in D major. The ensemble reprises the program in their second concert of the tour at the Kölner Philharmonie on 23 September.
They conclude the tour and perform on 29 September at the Het Concertgebouw as part of the NTR Saturday Matinee concert series, for which Pablo is the Spotlight Artist this season. They perform an all-Mendelssohn program consisting of A Midsummer Night's Dream, Symphony No. 1, and the Violin Concerto in E.
With a history of numerous performances together, Ms. Faust and the ensemble also feature on two of Heras-Casado's highly acclaimed albums part of harmonia mundi's ​'Die neue Romantik' series.
Teodora Masi (maternity leave)