A month of new releases for Pablo Heras-Casado
1/12/2017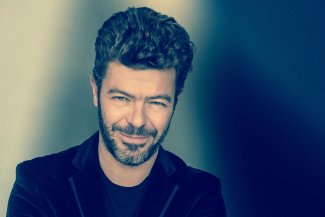 The busy month of November saw the release of two new recordings for Pablo Heras-Casado, both on the label harmonia mundi.
His first commercial Wagner recording is now available on DVD. This capture of Der fliegende Holländer ('The Flying Dutchman') was recorded in 2016 at Madrid's Teatro Real, where Heras-Casado serves as Principal Guest Conductor. The production, new to the Teatro Real stage, was conceived of by Àlex Ollé of La Fura dels Baus. With a cast featuring Samuel Youn in the title role and Ingela Brimeberg as Senta, this release is available to purchase via Presto Classical or pre-order from Ama​zon​.com.
You can watch the trailer here:
Earlier in the month, a CD recording of Monteverdi's Selva morale e spirituale, performed with the Balthasar-Neumann-Chor & Ensemble, was released. A hallmark work of the liturgical music of this time and one of the composer's most imposing scores, this music bears a special significance to Heras-Casado. Together with the ensemble, he performed a 3‑concert tour in Spain with the second part of this work, following on from the concerts in the previous season for the first part. This recording is available to purchase on Amazon and iTunes and stream it on Deezer.
Pablo says: ​"I can't explain how much this means to me … I feel very proud of the work we did at the Teatro Real and with La Fura dels Baus with this stellar cast during 8 sold-out shows. Thanks to harmonia mundi for keeping the excitement: I couldn't imagine a better month than this when I release Monteverdi and Wagner back to back!"
Teodora Masi
Associate Director, Artist Management