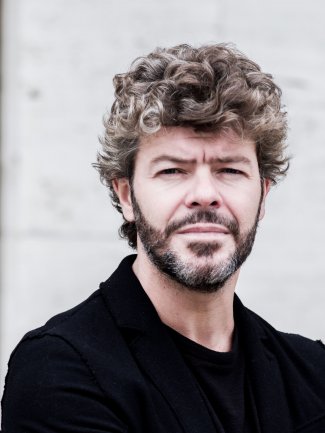 PABLO

HERAS-CASADO

MONTH

OF

CONCERTS

IN

NORWAY
14/9/2020
Pablo Heras-Casado debuts in Norway this month, conducting two weeks of concerts with the Bergen Filharmoniske Orkester. The first (sold-out) programme includes Strauss' Don Juan; Mahler's Lieder eines fahrenden Gesellen, with baritone Ville Rusanen as soloist; ending with Schumann's Symphony No.4. Concerts take place at Grieghallen, on 17 and 18 September, with the latter streamed live on the orchestra's website, Bergen​philive​.no.
The second, all-symphonic, programme features the music of Elgar, with Serenade for Strings, Norway's own Grieg, with Evening in the Mountains (from Lyric Pieces, Op. 68), and ends with Mozart's Symphony No.36 Linz. Performances take place on 25 September, with a matiné and an evening concert on the same day.
From there, Heras-Casado travels south to conduct the Stavanger Symfoniorkester, with two concerts on 1 and 2 October. The varied programme includes Messiaen's Oiseaux exotiques for piano and orchestra, with Joonas Ahonen as soloist (who precedes this work with Ligeti's Trois études pour piano), Ravel's Tombeau de Couperin and Brahms Symphony No.3.
Teodora Masi
Associate Director, Artist Management