Pablo Heras-Casado celebrates

450

years of Monteverdi
3/2/2017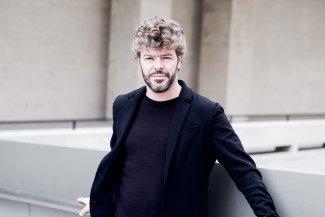 Pablo Heras-Casado tours with the Balthasar-Neumann Chor & Ensemble in Spain this month, with performances on 9 February in Barcelona, at the Palau de la Música Catalana, 10 February in Girona, at the Auditori de Girona, and on 12 February in Madrid, at the Auditorio Nacional de Música. On 11 May they return for a further concert in Murcia at Auditorio y Centro de Congresos Victor Villegas.
Together they will perform the rarely featured work Monteverdi's Selva Morale e Spirituale, on the occasion of his 450-year anniversary. The concert in Madrid will be broadcast live on radio and television on RTVE and Radio Clásica.
Heras-Casado and the Balthasar-Neumann Chor & Ensemble have previously recorded an album of works by Jacob, Hieronymus and Michael Praetorius for Deutsche Grammophon/​Archiv Produktion. Following the February concerts, Heras-Casado continues the season with performances in New York (Orchestra of St. Luke's), Rome (Orchestra dell'Accademia Nazionale di Santa Cecilia) and London (Philharmonia Orchestra).
Teodora Masi (maternity leave)