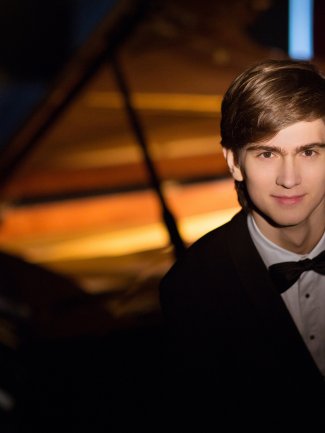 ©
Photo: Daniel Kharitonov
PABLO

HERAS-CASADO

AND

DANIEL

KHARITONOV

PERFORM

WITH

NHK

SYMPHONY

ORCHESTRA
9/12/2019
Pablo Heras-Casado and Daniel Kharitonov appear together in Japan with NHK Symphony Orchestra. While Heras-Casado makes a return to the orchestra to debut in its main subscription series, Kharitonov makes his all-time debut with the ensemble. In what is the first time on stage together, the conductor and pianist present four concerts in Tokyo and Osaka. On 11 and 12 December they perform at Suntory Hall, followed by a concert on 14 December at Tokyo Metropolitan Hall, while on 15 December they travel to Osaka for the last concert, at NHK Hall.
The programme includes Rimsky-Korsakov's Capriccio Espagnol and Tchaikovsky's Symphony No. 1 ​'Winter Dreams', which Heras-Casado has recorded with Orchestra of St. Luke's for harmonia mundi. Kharitonov features as the soloist on Listz's Piano Concerto No. 1.
A frequent visitor to Asia, Daniel Kharitonov collaborates with NHK Symphony Orchestra for the first time. This autumn, Kharitonov also undertook a 9‑recital tour of Korea and Japan, including venue such as Seoul Arts Center and Tokyo Opera City concert halls, as well as Yokohama Minato Mirai Hall. He joins Pablo Heras-Casado to perform Liszt's Piano Concerto No.1. They will reunite in March 2020 to perform this concerto again together with the Philharmonia Orchestra, along with performances of Tchaikovsky's Piano Concerto No.1 at Southbank Centre and across the United Kingdom. Further ahead, Kharitonov will debut with the Tchaikovsky Symphony Orchestra of Moscow Radio and Vladimir Fedoseyev in January 2020.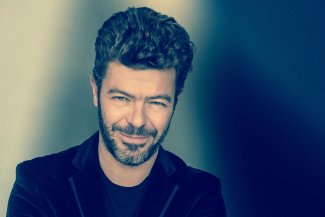 Federico Hernandez
Associate Director, Artist Management
Nadja Saborova
Artist Manager