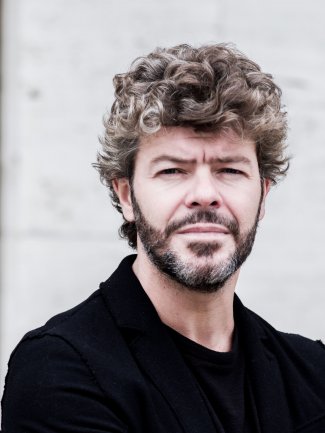 Pablo Heras-Casado presents new album
9/4/2021
In commemoration of the 50th anniversary of the death of Igor Stravinsky, Pablo Heras-Casado presents his new recording. Stravinsky: Le sacre du printemps, Eötvös: Alhambra Concerto is released today on the harmonia mundi label. He conducts the Orchestre de Paris in one of the great works of the 20th century, Stravinsky's Le sacre du printemps (The Rite of Spring) and the first recording of Alhambra, the third violin concerto by the Hungarian composer Péter Eötvös, with soloist Isabelle Faust.
Premiered on May 29, 1913 at the Théâtre des Champs Elysee in Paris, Stravinsky's monumental work portrays the pagan ceremonies of Slavic cultures and tribes in prehistoric times as they welcome the arrival of spring. The score uses a unique musical language, polytonal and polyrhythmic in character, extremely innovative at the time.
Eötvös composed the Alhambra Concerto as a commission from Heras-Casado for the Granada Festival (in a co-commission with the BBC, Orchestre de Paris and Stiftung Berliner Philharmoniker) and is dedicated to violinist Isabelle Faust and himself, while he was the Festival's Director. The composer says, Alhambra is the ​"intersection of Spanish and Arabic culture". A poetic and intimate work that evokes the famous palaces and gardens of Granada, which had already inspired Manuel de Falla in the first part of his Nights in the Gardens of Spain.
The world premiere took place in July 2019 during the closing concert of the Festival Granada, Heras-Casado's hometown, with Isabelle Faust and the Mahler Chamber Orchestra. The recording of the album was taken later that same year and is available from today on all digital and streaming platforms. For more information, visit the harmonia mundi website.