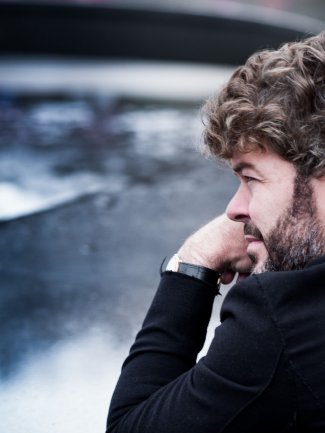 PABLO

HERAS-CASADO

RETURNS

TO

NHK

SYMPHONY

ORCHESTRA
21/12/2020
Pablo Heras-Casado returns once more to the NHK Symphony Orchestra, following his previous visit last year, to conduct a series of concerts of Beethoven's Symphony No.9. The long-standing and honoured tradition is held across Japan by the majority of the country's orchestras around this time of the year as a celebration of life. On the composer's anniversary year, it will carry an even greater and poignant significance and impact, which Heras-Casado is delighted to take part in and contribute to.
Concerts will take place on 23, 25 and 26 December at NHK Symphony Hall, with a further performance on 27 December at Suntory Hall. The soloists featured in the symphony's famous last movement are Eri Takahashi, soprano; Etsuko Kanoh, mezzo soprano; Naoki Miyasato, tenor; and Shin Taniguchi, baritone; with the participation also of the New National Theatre Chorus.
This engagement follows the Heras-Casado's own personal celebration of his conducting debut 25 years ago, on 19 December, and a high praise in Japan for his latest recording for harmonia mundi of Beethoven's Symphony No.9 with the Freiburger Barockorchester released earlier this year.
He has been nominated three times by the renowned Japanese magazine Record Geijutsu, in the 58th edition of the Record Academy Awards, in the Symphony, Orchestra and Concert categories. The album, which also includes the Choral Fantasy, was chosen as the winner in the Symphony category.
Additionally, his album of Manuel de Falla's El Sombrero de Tres Picos and El Amor Brujo, performed by the Mahler Chamber Orchestra, was the winner in the Orchestra category. This recording has previously been awarded the Diapason d'or, Gramophone Editor's Choice and Trophée Radio Classique awards.
The jury also awarded the Concerto Prize to the album featuring Beethoven's Piano Concerto No.4, Coriolan Overture and Prometheus' Creatures Overture, which features pianist Kristian Bezuidenhout and again the musicians of the Freiburger Barockorchester.
The Record Academy Awards, created in 1963, are organised by the renowned magazine Record Geijutsu and are given annually to the best classical music albums selected by a jury of critics and specialised journalists. Last August, Pablo Heras-Casado was chosen as Artist of the Month by the magazine.
Teodora Masi (maternity leave)
Associate Director, Artist Management