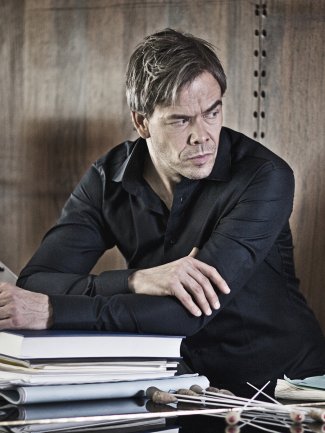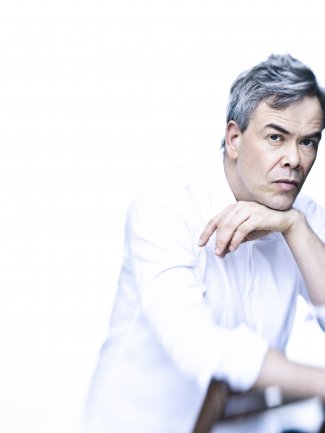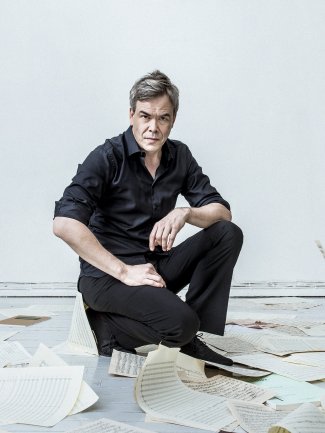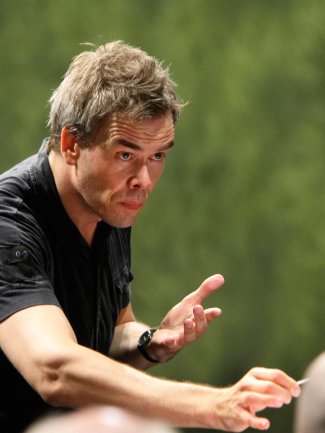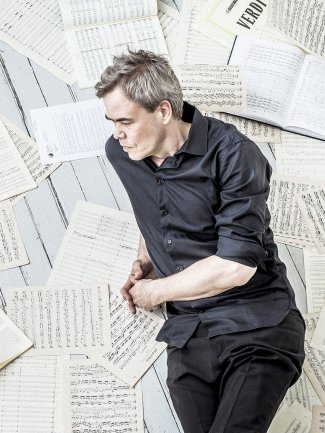 "Lintu conducted with such an impassioned and longsighted grasp of the work's momentum. A revelatory evening of fierce energies and hallowed spaces."

(The Times)
Chief Conductor: Finnish Radio Symphony Orchestra
The 2017/18 season marks Hannu Lintu's fifth year as Chief Conductor of the Finnish Radio Symphony Orchestra. A concert tour to Russia and a performance of Väinö Raitio's Princess Cecilia at the Helsinki Festival – part of celebrations marking 100 years of Finnish independence – were among last season's highlights, and on 6 December 2017 the Orchestra honours both its 90th anniversary and 100-year-old Finland with premieres of newly commissioned works by longtime FRSO collaborator Magnus Lindberg and Lotta Wennäkoski. Other forthcoming engagements include performances of Bartók's Bluebeard's Castle and Beethoven's Fidelio, and a concert tour to Spain and Germany with cellist Sol Gabetta.
Show More

Highlights of the 2017/18 season see Lintu return to the Tokyo Metropolitan, Washington's National, Dallas and Detroit symphony orchestras. He also makes his debut with the Naples Philharmonic, Singapore and Hiroshima symphony orchestras. Recent engagements include the Deutsches Symphonie-Orchester Berlin, Luzerner Sinfonieorchester, Orquesta Sinfónica de Galicia, Seoul Philharmonic Orchestra, and the St Louis, Baltimore and Toronto symphony orchestras, as well as three acclaimed European debuts: Staatsorchester Stuttgart Opera, Radio-Symphonieorchester Wien and NDR Elbphilharmonie Orchester.

A regular in the pit, Lintu returns to the Savonlinna Opera Festival in July 2018 to conduct Verdi's Otello – in 2017 he conducted Aulis Sallinen's Kullervo at Savonlinna as well as Sibelius's Kullervo for the Finnish National Opera and Ballet as part of their special collaborative project with director/​choreographer Tero Saarinen. Previous productions with Finnish National Opera include Parsifal, Carmen, Sallinen's King Lear, and Wagner's Tristan und Isolde in spring 2016. Lintu has also worked with Tampere Opera and Estonian National Opera.
"No other conductor – including several distinguished Sibelians – I have heard in this music has been quite so willing to show what makes [Kullervo] so original. Where others have attempted to connect it to the main, canonic body of Sibelius's output, Lintu shows how it stands apart, and how if the composer had continued in this vein he might have become a sort of Finnish Bartók … A conductor given to big gestures, he drew a performance of gripping sweep, and playing of surging, full-blooded warmth."
(John Allison, Opera Magazine, May 2017)
"At an hour long, Shostakovich's Symphony No. 8 needs an overarching vision to bring it all together. Lintu had no problem providing a clear-eyed sober view. It received an almost flawless performance from Lintu and the orchestra. Lintu handled the Classical beauties of Mozart's Sinfonia concertante with grace and ease, in a fine prelude to the epic sorrows of the Shostakovich."
(Sarah Bryan Miller, St Louis Post-Dispatch, April 2015)
"Guest conducting the Cleveland Orchestra… Lintu made sure his name is one listeners will remember. Leading well-known works by Tchaikovsky and Prokofiev, Lintu seized on elements of drama and excitement to craft truly distinguished performances fuelled by seemingly boundless reserves of vitality."
(Zachary Lewis, The Plain Dealer, January 2015)