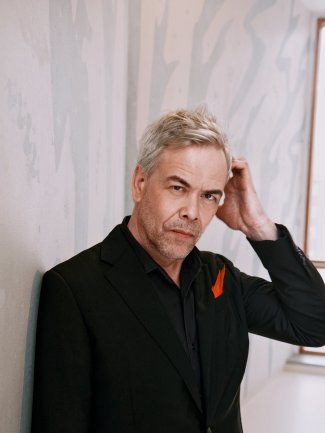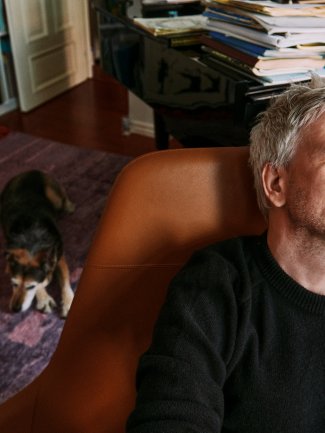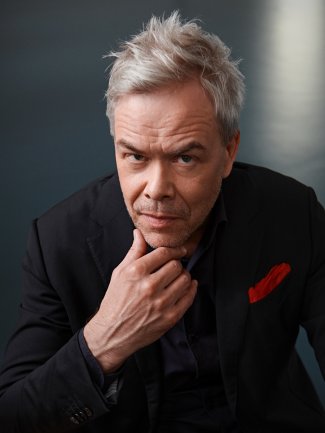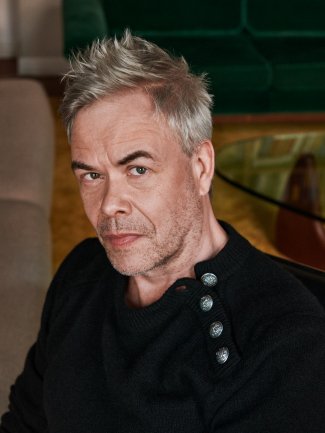 Jane Brown
Director, Artist Management
Nadim Jauffur
Artist Coordinator
"Lintu conducted with such an impassioned and longsighted grasp of the work's momentum. A revelatory evening of fierce energies and hallowed spaces."

(The Times)
Chief Conductor: Finnish National Opera
"Dynamic and sharp on the podium" (Bachtrack) and with a ​"scrupulous ear for instrumental color and blend" (Washington Post), Hannu Lintu maintains his reputation as one of the world's finest conductors. This season, Lintu takes up the baton as Chief Conductor of Orquestra Gulbenkian whilst continuing his tenure as Chief Conductor of Finnish National Opera and Ballet, proving himself a master of both symphonic and operatic repertoire. The appointments follow a stream of successful concerts with Orquestra Gulbenkian and breathtaking productions with Finnish National Opera and Ballet including Strauss's Salome, Puccini's Turandot and Britten's Billy Budd. This season will see the completion of the house's Ring Cycle with Wagner's Götterdämmerung as well as productions of Poulenc's Dialogues des Carmelites and Mozart's Don Giovanni.
Highlights of the 2023/24 season include debuts with Berliner Philharmoniker, NHK Symphony Orchestra and SWR Symphonieorchester, and returns to Boston Symphony Orchestra, Chicago Symphony Orchestra, Orchestre de la Suisse Romande, Minnesota Orchestra, Orchestra Sinfonica Nazionale della RAI and George Enescu International Festival.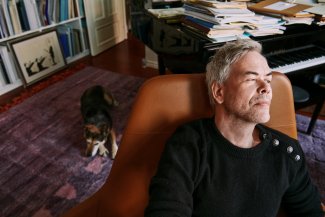 Recent years have seen Lintu conduct New York Philharmonic (concluding with an immediate re-invitation from the orchestra to perform at Bravo! Vail Festival), Bavarian Radio Symphony Orchestra, Orchestre National de Radio France, Swedish Radio Symphony Orchestra, Deutsches Symphonie-Orchester Berlin, BBC Symphony Orchestra, Radio Filharmonisch Orkest, Atlanta Symphony Orchestra, St. Louis Symphony Orchestra, Konzerthaus Berlin, Orchestre de Chambre de Lausanne and Orchestre Symphonique de Montréal, alongside the likes of Gil Shaham, Kirill Gerstein, Daniil Trifonov and Sergei Babayan.

Lintu has made several recordings for Ondine, BIS Records, Naxos, Avie Records and Hyperion Records. His diverse discography comprises recordings of Magnus Lindberg's orchestral works, the complete Beethoven Piano Concertos with Stephen Hough, and Lutoslawski's Symphonies Nos.1 – 4, all with Finnish Radio Symphony Orchestra. His often-gilded work boasts two International Classical Music Awards and several nominations for Gramophone and GRAMMY awards in recognition of recording projects such as Bartók's Violin Concertos with Christian Tetzlaff, works by Sibelius featuring Anne Sofie von Otter, Rautavaara's Kaivos, and the Violin Concertos of Sibelius and Thomas Adès with Augustin Hadelich and Royal Liverpool Philharmonic Orchestra.

Lintu studied cello and piano at the Sibelius Academy, where he also later studied conducting with Jorma Panula. He participated in masterclasses with Myung-Whun Chung at L'Accademia Musicale Chigiana in Siena, Italy, and took first prize at the Nordic Conducting Competition in Bergen in 1994.

HarrisonParrott represents Hannu Lintu for worldwide general management.
"Lintu treated [Sibelius' Symphony No. 7 in C major] like a tone poem, privileging color over narrative progression. Throughout the concert, the 55-year-old maestro seemed to get every stylistics effect he wanted from the Philharmonic's players, a rare feat for a first outing."
Bachtrack, November 2022
"This is the kind of both broadly accessible and aesthetically rich program that we need to see more often. The same goes for Lintu's presence at the podium […] Lintu might be the week's real highlight."
The New York Times, November 2022
"…Lintu, dynamic and sharp on the podium, cultured fine control and well-judged balance across the sections of the orchestra…"
Bachtrack, February 2022.
"Lintu and the BBCSO were exemplary partners in this adventure, finding the right level of energy at every turn and mastering the expertly put together orchestral textures with ease."
Bachtrack, January 2022
"Lintu, making his [Chicago Symphony Orchestra] debut, deserved plaudits for consistently maintaining a delicate sonic balance between soloist and a formidable orchestral accompaniment."
The Chicago Tribune, February 2020
"Hannu Lintu's Tapiola isn't the grey, remote expanse so many make of it […] The textures are wonderfully alive and multi-layered. Yet Lintu has added nothing to the familiar score – just heard things it seems others haven't heard before."
Classical Music, September 2019
"He achieved the subtlest of nuances […] achieved breathtaking crescendos […] A colourful, emotionally attuned and relentless reading."
Opera Magazine, July 2019
"Lintu's reading fully balanced the Concerto's kaleidoscopic sound world with Bartók's innate conception of musical structure. The score's many delicate gestures – sensitively realized throughout – served larger, dramatic ends. The result was a dazzling Concerto for Orchestra performance: while still a brilliant showpiece, Thursday's performance also packed a surprising degree of seething emotional power."
(Boston Classical Review, November 2018)
"Lintu is a superstar in the Sibelius world these days. His video recordings of all seven of the composer's symphonies with the Finnish Radio Symphony Orchestra can be seen and heard on cable television and elsewhere. Still, his rendition of the Symphony No. 2 in D with the NACO demonstrated the truism that even the best recordings pale beside the experience of a good live performance."
(Classical Voice North America, November 2017)
"Lintu's Tapiola does indeed settle into one of the finest performances on record, reconciling the obvious with the mysterious, casting everything in various shades of darkness until it snaps or roars outwards, and, in the culminating shift to the major, equalling Leif Segerstam's magical flooding of the soundscape with glistening, sideways forest light."
(Gramophone, November 2017)
"No other conductor – including several distinguished Sibelians – I have heard in this music has been quite so willing to show what makes [Kullervo] so original. Where others have attempted to connect it to the main, canonic body of Sibelius's output, Lintu shows how it stands apart, and how if the composer had continued in this vein he might have become a sort of Finnish Bartók … A conductor given to big gestures, he drew a performance of gripping sweep, and playing of surging, full-blooded warmth."
(John Allison, Opera Magazine, May 2017)
"At an hour long, Shostakovich's Symphony No. 8 needs an overarching vision to bring it all together. Lintu had no problem providing a clear-eyed sober view. It received an almost flawless performance from Lintu and the orchestra. Lintu handled the Classical beauties of Mozart's Sinfonia concertante with grace and ease, in a fine prelude to the epic sorrows of the Shostakovich."
(Sarah Bryan Miller, St Louis Post-Dispatch, April 2015)
"Guest conducting the Cleveland Orchestra… Lintu made sure his name is one listeners will remember. Leading well-known works by Tchaikovsky and Prokofiev, Lintu seized on elements of drama and excitement to craft truly distinguished performances fuelled by seemingly boundless reserves of vitality."
(Zachary Lewis, The Plain Dealer, January 2015)
Jane Brown
Director, Artist Management
Nadim Jauffur
Artist Coordinator