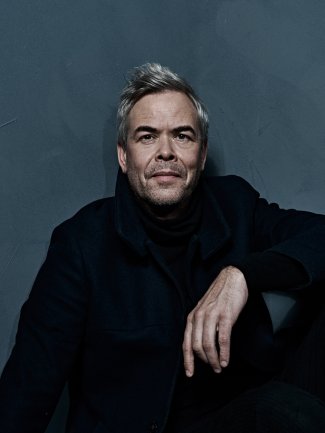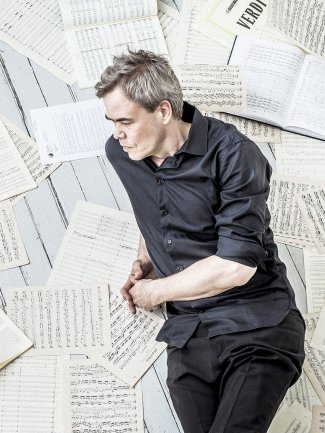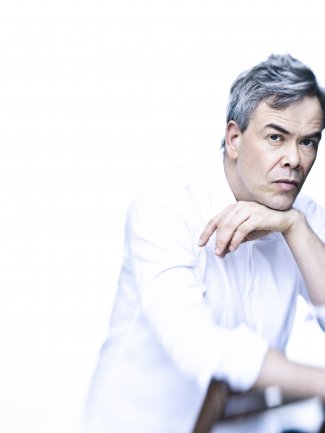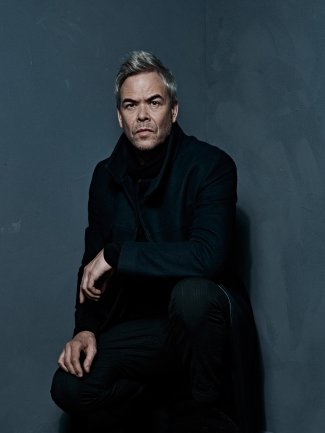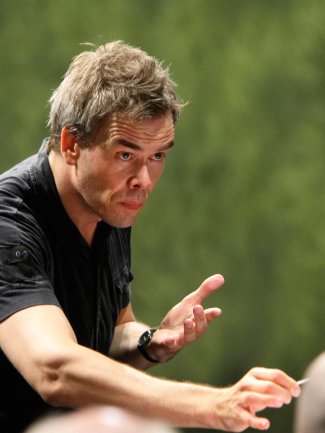 "Lintu conducted with such an impassioned and longsighted grasp of the work's momentum. A revelatory evening of fierce energies and hallowed spaces."

(The Times)
Chief Conductor: Finnish Radio Symphony Orchestra
The 2018/19 season marks Hannu Lintu's sixth year as Chief Conductor of the Finnish Radio Symphony Orchestra. Guest highlights of the 2018/19 season include returns to the Baltimore, St Louis and Cincinnati symphony orchestras, the New Japan Philharmonic Orchestra, and the Singapore Symphony Orchestra and NDR Elbphilharmonie (following highly successful debuts in 2017); Lintu also makes his debut with the Boston Symphony and Hungarian National Philharmonic orchestras. Other recent engagements include the Tokyo Metropolitan, Washington's National, Dallas and Detroit symphony orchestras, NAC Orchestra, Ottawa, and his debut with the Orchestre de Paris.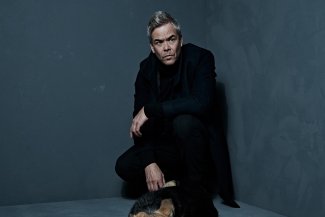 Show More

A regular in the pit, Lintu works frequently with the Finnish National Opera and Ballet, returning in March 2019 to conduct Berg's Wozzeck. In 2018 he returned to the Savonlinna Opera Festival for four performances of Verdi's Otello.

Lintu has made several recordings for Ondine, BIS, Naxos, Avie and Hyperion. He studied cello and piano at the Sibelius Academy, where he studied conducting with Jorma Panula, and participated in masterclasses with Myung-Whun Chung at the L'Accademia Musicale Chigiana in Siena, Italy, taking first prize at the Nordic Conducting Competition in Bergen in 1994.
"Lintu's reading fully balanced the Concerto's kaleidoscopic sound world with Bartók's innate conception of musical structure. The score's many delicate gestures – sensitively realized throughout – served larger, dramatic ends. The result was a dazzling Concerto for Orchestra performance: while still a brilliant showpiece, Thursday's performance also packed a surprising degree of seething emotional power."
(Boston Classical Review, November 2018)
"Lintu is a superstar in the Sibelius world these days. His video recordings of all seven of the composer's symphonies with the Finnish Radio Symphony Orchestra can be seen and heard on cable television and elsewhere. Still, his rendition of the Symphony No. 2 in D with the NACO demonstrated the truism that even the best recordings pale beside the experience of a good live performance."
(Classical Voice North America, November 2017)
"Lintu's Tapiola does indeed settle into one of the finest performances on record, reconciling the obvious with the mysterious, casting everything in various shades of darkness until it snaps or roars outwards, and, in the culminating shift to the major, equalling Leif Segerstam's magical flooding of the soundscape with glistening, sideways forest light."
(Gramophone, November 2017)
"No other conductor – including several distinguished Sibelians – I have heard in this music has been quite so willing to show what makes [Kullervo] so original. Where others have attempted to connect it to the main, canonic body of Sibelius's output, Lintu shows how it stands apart, and how if the composer had continued in this vein he might have become a sort of Finnish Bartók … A conductor given to big gestures, he drew a performance of gripping sweep, and playing of surging, full-blooded warmth."
(John Allison, Opera Magazine, May 2017)
"At an hour long, Shostakovich's Symphony No. 8 needs an overarching vision to bring it all together. Lintu had no problem providing a clear-eyed sober view. It received an almost flawless performance from Lintu and the orchestra. Lintu handled the Classical beauties of Mozart's Sinfonia concertante with grace and ease, in a fine prelude to the epic sorrows of the Shostakovich."
(Sarah Bryan Miller, St Louis Post-Dispatch, April 2015)
"Guest conducting the Cleveland Orchestra… Lintu made sure his name is one listeners will remember. Leading well-known works by Tchaikovsky and Prokofiev, Lintu seized on elements of drama and excitement to craft truly distinguished performances fuelled by seemingly boundless reserves of vitality."
(Zachary Lewis, The Plain Dealer, January 2015)