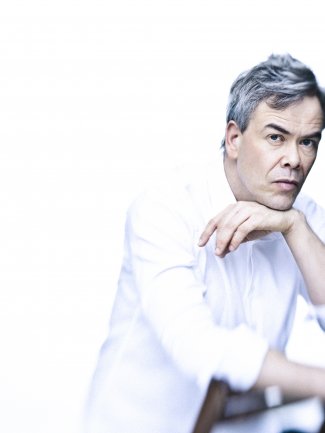 Hannu Lintu conducts in St Louis, Baltimore and Detroit
7/10/2016
This month Hannu Lintu returns to three orchestras: the St Louis Symphony, and Baltimore and Detroit symphony orchestras.
On 14, 15 and 16 October Lintu conducts the St Louis Symphony in Dvořák's Cello Concerto with Alban Gerhardt alongside works by Lutosławski and Stravinsky. He then leads the Baltimore Symphony Orchestra and Angela Hewitt on 21, 22 and 23 October in Beethoven's Piano Concerto No.1 and works by Rautavaara and Dvořák. Finally he performs works by Stravinsky, Jaakko Kuusisto and Sibelius with the Detroit Symphony Orchestra and violinst Elina Vähälä on 29 and 30 October.
Lintu's next visit to North America this season comes in March 2017 when he will conduct the Toronto Symphony Orchestra and soprano Anu Komsi in works by Sibelius, Lindberg and Beethoven.