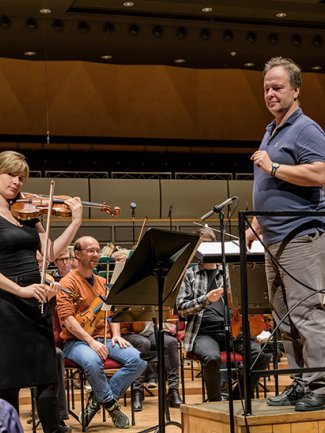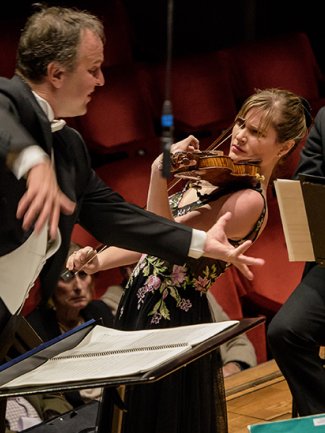 Lisa Batiashvili premieres Hillborg's Violin Concerto No.

2

in Finland

&

the

UK
17/11/2017
Lisa Batiashvili premiere's Anders Hillborg's Violin Concerto No.2 in Finland with Hannu Lintu and the Finnish Radio Symphony Orchestra (24 November) and in the UK with Sakari Oramo and the BBC Symphony Orchestra (29 November). This follows her world premiere performance in October 2016 with Sakari Oramo and the Royal Stockholm Philharmonic Orchestra.
The concerto, which was written for Lisa, received critical acclaim following the premiere performances with Royal Stockholm Philharmonic Orchestra and the Gewandhausorchester Leipzig with Alan Gilbert:
"Clamorous glissandi, strange mists of sound, extended harmonic shifts… 24 minutes of tight, coherent music. Batiashvili is absolutely phenomenal…" (Expressen Magazine, October 2016)
Lisa's performance on 24 November will be broadcast Live on YLE and ARTE websites and her performance on 29 November will be recorded for delayed broadcast on the BBC.
The Swedish Music Publishers Association Prize has awarded Anders Hillborg the ​'Classical Music Award of the Year – Orchestra/​Opera' for the Violin Concerto No.2.
Ed Milner
Associate Director, Artist Management