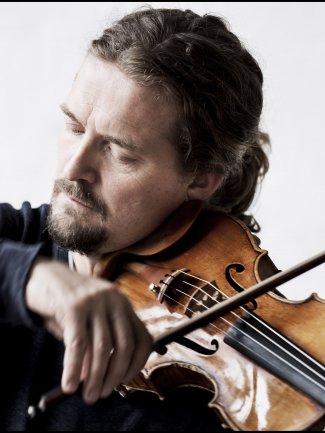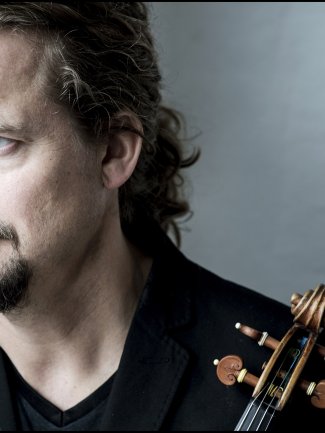 Christian Tetzlaff
Violin
"Tetzlaff, playing as if his life depended on it, transported his audience from the Hungarian gypsy camp to the salons of Vienna. It was the trip of lifetime."

(Independent on Sunday)
Equally at home in classical, romantic and contemporary repertoire, Christian Tetzlaff sets the standard with his interpretations of Violin Concertos from Beethoven, Brahms, Tchaikovsky, Berg and Ligeti, and is renowned for his innovative chamber music projects and performances of Bach's solo repertoire.
Highlights of the 2017/18 season include performing alongside Sir Simon Rattle in the London Symphony Orchestra's season opening concert, touring with the London Philharmonic Orchestra and Vladimir Jurowski to the George Enescu Festival, Bucharest and Musikfest Bremen, and a return to Wigmore Hall as Artist-in-Residence. The season-long residency includes a duo recital with Lars Vogt, performances with the Tetzlaff Quartett and clarinettist Jörg Widmann.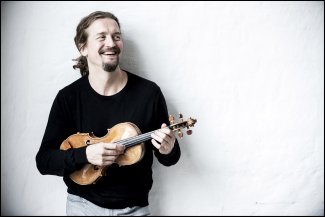 Show More

He also appears with the Rundfunk-Sinfonieorchester Berlin, Konzerthausorchester Berlin, Tonhalle-Orchester Zürich, and Montreal, NHK, Finnish Radio symphony and Israel Philharmonic orchestras. His regular collaboration with conductor Robin Ticciati takes them to Dubai with Chamber Orchestra of Europe; Frankfurt, Hamburg and Essen with Deutsches Symphonie-Orchester Berlin, as well as a return to Edinburgh with Scottish Chamber Orchestra.

His recordings have received numerous prizes and awards, including the Diapason d'Or, Edison, Midem Classical as well as several Grammy nominations.

Born in Hamburg in 1966, Christian Tetzlaff has been Artist-in-Residence with Berliner Philharmoniker, with Sir Simon Rattle, Carnegie Hall, Wigmore Hall, Tonhalle-Orchester Zürich and hr-Sinfonieorchester. He plays a violin by German maker Peter Greiner.
"[The programme (…) Brahms's three violin sonatas, followed by a Brahms encore] allowed us to savour Tetzlaff's unusual artistry. No other violinist so steadfastly abjures the seductive capacities of their instrument, its luxurious warmth and potential range of colour."
***** (The Independent, February 2018)
"No other violinist so steadfastly abjures the seductive capacities of their instrument, its luxurious warmth and potential range of colour. Tetzlaff goes for absolute clarity of detail and purity of intonation, and as a result Brahms's dramatic and melodic richness here shone very brightly. […] Their performance here was technically flawless, with the two players closely aligned in every aspect of interpretation. But there was never any sense of routine, and Tetzlaff's ability to breathe life into each of Brahms's songful melodies was matched by Vogt's subtle harmonic shifts and gently rolling accompaniment textures."
(The Arts Desk, December 2017)
"He seemed so completely immersed in the concerto that the overall impression was not so much of his playing it as living it. Any performance has to transcend concepts of virtuosity if it is to have its full impact. Technically, Tetzlaff is flawless, and the sound he makes with his modern Greiner violin – he doesn't play a Strad – is effortlessly beautiful. But it's the way the shape and meaning of every phrase is joyously integrated into a seamless whole that is so utterly beguiling. This is true even in the vast cadenzas, which Tetzlaff based on those Beethoven added to a later piano transcription of the work, having left his original violinist to improvise his own. …Unforgettable: the greatest performance of the work I've ever heard."
(Tim Ashley, The Guardian, May 2015)
"Purity and security, perspective and spaciousness. … The violinist Christian Tetzlaff made the hoarse, occluded acoustic of the Queen Elizabeth Hall sing. His recital of unaccompanied sonatas and partitas by Bach and Bartók moved between introspection and savage expressivity in athletic dances, votive arias, enigmatic fugues and dusty laments from two centuries."
5 stars (Anna Picard, The Times, April 2015)
"Christian Tetzlaff, more than any other violinist around today, is utterly attuned to Schumann's idiom in these later works."
(Harriet Smith, Gramophone, January 2014)