HANNU

LINTU

EXTENDS

CONTRACT

WITH

FINNISH

RADIO

SYMPHONY

ORCHESTRA
16/4/2016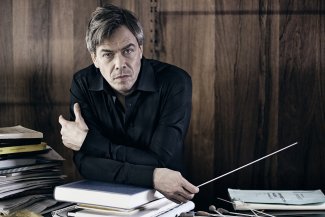 The Finnish Radio Symphony Orchestra has announced it has extended Hannu Lintu​'s Chief Conductor contract until the end of the 2020/21 season. Lintu has held the position since the beginning of the 2013/14 season.
The news coincides with Lintu conducting the FRSO in a concert featuring Mahler's Symphony No.7 as well as Reflet d'un temps disparu by Qigang Chen with cellist Li-Wei Qin.
The FRSO's 2015/16 season concludes on 27 May when Lintu and the orchestra are joined by soprano Violeta Urmana for a programme of Beethoven, Berlioz and Wagner. Also in May Lintu conducts Wagner's Tristan und Isolde with Finnish National Opera.
Further information here.