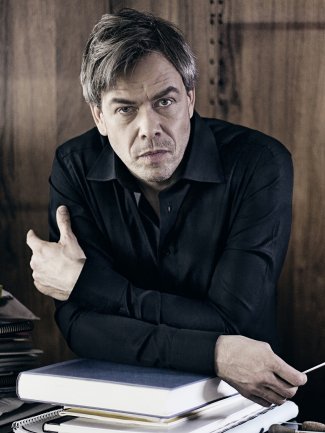 Hannu Lintu returns to the

US

and Far East
5/10/2018
Having recently performed with the St Louis Symphony Orchestra on 28 and 29 September (Wennäkoski's Flounce, Salonen's Violin Concerto with Leila Josefowicz, and Shostakovich Symphony No.11), Hannu Lintu returns to the Baltimore Symphony Orchestra on 4, 6 and 7 October to conduct Sibelius's Symphonies 6 and 7, with trumpeter Tine Thing Helseth joining for performances of Penderecki's Concerto for Trumpet and Orchestra (North American premiere) and Hummel's Concert for Trumpet in E flat major.
Lintu then journeys on to Massachusetts to make his long-awaited debut with the Boston Symphony Orchestra, conducting Stravinsky's Symphonies of Wind Instruments and Bartók's Concerto for Orchestra at Symphony Hall on 11 October. The programme is repeated on 13 October and Lintu then departs for the Far East where he performs with the New Japan Philharmonic at Sumida Triphony Hall on 19 and 20 October (repeating Sibelius Symphony No.7; the programme also features Sibelius's Violin Concerto with soloist Valeriy Sokolov and the Japanese premiere of Lindberg's Tempus fugit) followed by the Singapore Symphony Orchestraat the Esplanade Concert Hall on 26 October (Tchaikovsky's Francesca da Rimini, Prokofiev's Piano Concerto No.1 with fellow Finn and soloist Olli Mustonen, and Sibelius Symphony No.1).
The final leg of Lintu's US period is with the Cincinnati Symphony Orchestra; he returns to the orchestra after seven years to perform a ​'Russian masterpieces' programme comprising Mussorgsky's Night on Bald Mountain, Tchaikovsky's Piano Concerto No.1 (with Yevgeny Sudbin) and Shostakovich Symphony No.15 on 2 and 3 November.