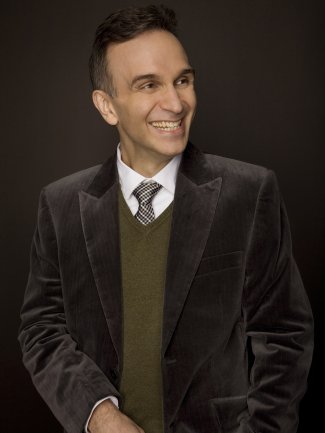 "Gil Shaham's performance of the Bach Partita No. 2 may have brought his audience to its feet roaring with pleasure, but it was the subtlety of the rest of the program that spoke most eloquently."

(Washington Post)
Gil Shaham's flawless technique combined with his inimitable warmth and generosity of spirit has solidified his renown as an American master.
Highlights of Shaham's 2015/16 season include performances with the Philharmonia Orchestra, Berliner Philharmoniker and Orchestre de Paris as well as the Boston Symphony, Los Angeles, Chicago Symphony and Philadelphia orchestras. He is also artist-in-residence with the Orchestre symphonique de Montréal and Carolina Performing Arts, and embarks upon an extensive North American tour with The Knights to celebrate the release of ​'Violin Concertos of the 1930s, Vol. 2'. Shaham also continues touring Bach's complete unaccompanied sonatas and partitas to London's Wigmore Hall and key North American venues in a special multimedia collaboration with photographer/​video artist David Michalek.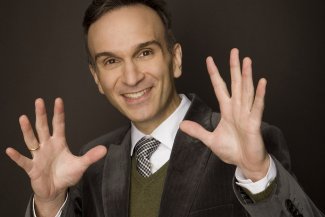 Show More

Shaham's recordings have earned multiple Grammys, a Grand Prix du Disque, Diapason d'Or, and Gramophone Editor's Choice. His recent recordings are issued on his own Canary Classics label, which he founded in 2004, and include 1930's Violin Concertos Vols. 1 & 2; J.S. Bach: Sonatas & Partitas for Violin; Nigunim: Hebrew Melodies; Haydn Violin Concertos and Mendelssohn's Octet with the Sejong Soloists; Sarasate: Virtuoso Violin Works; Elgar's Violin Concerto with the Chicago Symphony; and Bach's complete works for solo violin. A passionate advocate for new music, Shaham has also premiered works by composers including William Bolcom, David Bruce, Avner Dorman, Julian Milone, and Bright Sheng.

Shaham was awarded an Avery Fisher Career Grant in 1990, and in 2008 he received the coveted Avery Fisher Prize. He plays the 1699 ​'Countess Polignac' Stradivarius, and lives in New York City with his wife, violinist Adele Anthony, and their three children.
Gallery
"Gil Shaham drew on a range of colour, from lustrous to sweet-toned to fashion a first movement of aristocratic poise, balanced by an abundance of orchestral sensitivity"
(Classical Source, April 18)
"The Finale kicked off like a fire-cracker and Shaham demonstrated effortless impeccability – double-stops, pizzicati, trills, whatever Tchaikovsky throws at the soloist was despatched with nimbleness and mellifluousness. No wonder, with so many obvious aficionados present, that this performance was greeted with a standing ovation."
(Seen and Heard International, June 2016)
"The [Britten] Concerto's disturbingly ambiguous last minutes are played with great intensity both by Shaham and a notably refined Boston Symphony under Juanjo Mena. This should be considered one of the finest versions currently available."
(Rob Cowan, Gramophone, April 2014)
"His virtuosity is breathtaking and he has the fiery temperament that gives Sarasate's music an authentic Spanish zing."
(The Telegraph, January 2010)
"Shaham's playing is impeccable – every attack is perfectly clean, the articulation crystal clear."
(The Guardian, January 2010)
"The hallmark of this performance became that breathtaking depth of tone which Shaham seems alone in being able to generate. Rarely have I heard the fugue in this Sonata sound so solemn as it did here."
(Musicweb-international, November 2009)