Finnish Radio Symphony Orchestra tours to Russia with Chief Conductor Hannu Lintu
7/2/2017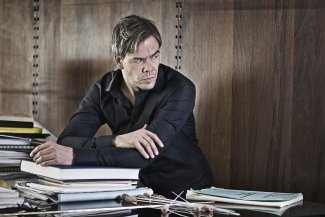 In February, Finnish Radio Symphony Orchestra undertakes a three-concert tour to Russia, with conductor Hannu Lintu and violinist Nikita Boriso-Glebsky.
The tour marks the celebration of the centenary of Finland's independence and opens with a concert in the Great Hall of the Moscow Conservatory on 12 February. The programme includes Tchaikovsky's Swan Lake Suite, Sibelius' Violin Concerto and Beethoven's Symphony No.3.
The orchestra then travels to Vyborg, a town of great significance to Finnish-Russian relations — as the border between Finland and Russia has jumped back and forth around Vyborg for most of its history. On 14 February, they perform Raitio's Concerto for Violin, Cello and Orchestra and Beethoven's Symphony No.3 at Vyborg's House of Culture.
The last stop is St Petersburg's Philharmonic Grand Hall on 15 February, with a repeat performance of the Moscow programme.
Hannu Lintu has been Chief Conductor of the Finnish Radio Symphony Orchestra since August 2013, and has already toured several times with the orchestra – recent trips include Austria in January 2016 with Leila Josefowicz, and Japan in October 2015 with Akiko Suwanai. Hannu and the FRSO's prolific discography features recordings such as Prokofiev's Piano Concertos with Olli Mustonen, Mahler's Symphony No.1, a selection of works by Magnus Lindberg, and Messiaen's Turangalîla Symphony with Angela Hewitt and Valerie Hartmann-Claverie. Particularly notable is the 2015 release of the ​'Sibelius Complete Symphonies' Box Set commemorating the composer's 150th birthday.
The tour continues the long-standing international touring partnership between Finnish Radio Symphony Orchestra and HarrisonParrott.