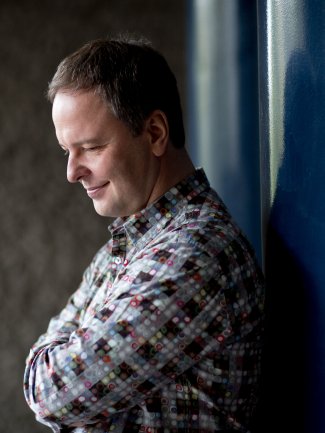 ©
Photo: Benjamin Ealovega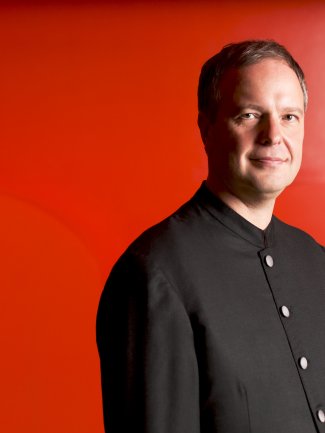 ©
Photo: Benjamin Ealovega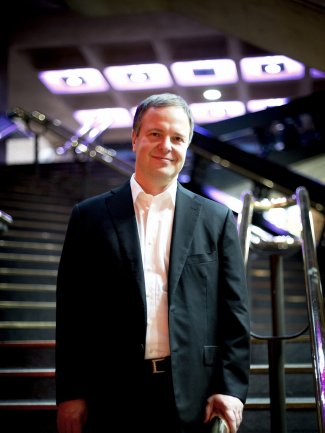 ©
Photo: Benjamin Ealovega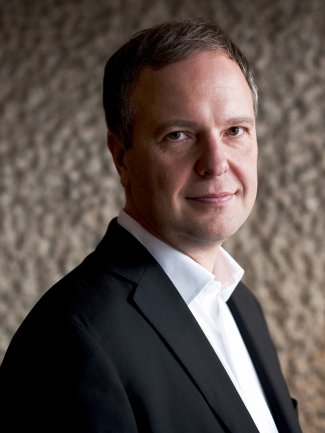 ©
Photo: Benjamin Ealovega
Jane Brown
Director, Artist Management
Nadim Jauffur
Artist Coordinator
"Oramo really gets under the skin of this music, and the audience showered him with warm appreciation. I can feel National Treasure status beckoning already."

(Ivan Hewett, The Telegraph)
Conductor Laureate: Royal Stockholm Philharmonic Orchestra
Chief Conductor: BBC Symphony Orchestra
Honorary Conductor: Finnish Radio Symphony Orchestra
Professor of Orchestra Education and Conducting Studies, University of the Arts Helsinki, Sibelius Academy
Artistic Director: Sibelius Academy Symphony Orchestra
Sakari Oramo is Chief Conductor of BBC Symphony Orchestra and Conductor Laureate of Royal Stockholm Philharmonic after thirteen years of leading the orchestra as their Chief Conductor. A guest conductor at the highest international level and a prolific recording artist, his performances combine structural cohesion with authority, elegance and passionate delivery.
Guest engagements during the 2022/23 season include returns to the Karajan Academy of the Berliner Philharmoniker, Finnish Radio Symphony Orchestra, Gürzenich-Orchester Köln, NDR Elbphilharmonie Orchester, and Orchestra dell'Accademia Nazionale di Santa Cecilia.
Engagements in the past season have included appearances with Royal Stockholm Philharmonic, Wiener Symphoniker, Gewandhausorchester Leipzig, Berliner Philharmoniker and NDR Elbhilharmonie Orchester.
In 2018, he conducted the European premiere of Brett Dean's new Cello Concerto, performed by Alban Gerhardt with Berliner Philharmoniker. Oramo has most recently worked with the NDR Elbphilharmonie Orchester, Staatskapelle Dresden, Wiener Philharmoniker, Czech Philharmonic, Boston Symphony, New York Philharmonic and Helsinki Philharmonic orchestras.
2022/23 marks Oramo's tenth season with the BBCSO. With this Orchestra, he continues to champion new and rarely performed works – including Dora Pejačević's Symphony and Piano Concerto with Peter Donohoe, William Alwyn's opera Miss Julie and Betsy Jolas' Onze Lieder – presenting them alongside stalwarts such as Mendelssohn's Elijah and Haydn's Trumpet Concerto (with HåkanHardenberger). The season also includes BBCSO's Tour to Spain and performance at the Last Night of the Proms. Oramo is a regular conductor at the BBC Proms and during the summer of 2022 he conducted several with the BBCSO and Chorus – including the First Night of the Proms presenting Verdi's Requiem.

Music Director of the City of Birmingham Symphony Orchestra between 1998 and 2008, Oramo has served as Finnish Radio Symphony Orchestra's Honorary Conductor since 2012, following a decade as their Chief Conductor. He was also the Principal Conductor of the West Coast Kokkola Opera from 2004 to 2018 and Principal Conductor of the Ostrobothnian Chamber Orchestra from 2013 to 2019. An accomplished violinist, Oramo was originally concertmaster of the Finnish Radio Symphony Orchestra. In 2014 he made his debut in the BBC Proms Chamber Music series, performing Prokofiev's Sonata for Two Violins with Janine Jansen.

Recording successes include the BBC Music Magazine's Orchestra award for Nielsen Symphonies Nos. 1 and 3 with Royal Stockholm Philharmonic Orchestra, which completes their highly acclaimed Nielsen cycle on the BIS label, and a Gramophone Award win in the 2019 Orchestral category for Rued Langgaard Symphonies Nos.2 and 6, and Jacob Gade's Tango Jalousie with Wiener Philharmoniker and soprano Anu Komsi. Busoni's Piano Concerto with Kirill Gerstein recorded with Boston Symphony Orchestra (Myrios) won the Audio and Video category at the 2020 ICMA awards. Other recent releases include the BBC Symphony Orchestra orchestral works by Sibelius (including the Lemminkäinen Suite), Rachmaninov Piano Concertos Nos.2 and 3 with Yevgeny Sudbin, and Florent Schmitt: Suites from ​'Antoine et Cléopâtre' and Symphony No.2.

HarrisonParrott represents Sakari Oramo for worldwide general management.
"Oramo's control of pace, changing metres and form was superlative, the etching of texture and colour forceful in its exquisite delicacy, rhythms incisive and sophisticated."
Claire Seymour for Opera Today, May 2023
"Oramo's fluid gestures were relaxed but well-defined, and he conjured a rapturous sound-world above which tenor Nicky Spence could float, soar and roar."
Seen and Heard International, February 2023
"Oramo increased the splendour of En Saga, Tapiola and the rest by the sound's scrupulous clarity and balance […] he took his time and built the tension carefully, every climax hit with extra force."
The Times, October 2022
"…every once in a while a performance comes along that's so special, it really stands out. Such was the reaction I had to this performance […] by Sakari Oramo and the Royal Stockholm Philharmonic Orchestra. It was the kind of playing that left one exclaiming, ​'Yes, that's the way it should sound!'"
Bachtrack, March 2021
"Oramo and the BBCSO ramped up colour, mood and attack to such a pitch [in Miss Julie] that you couldn't avoid hearing how the score is like the Firebird, Bluebeard and Judith, Tristan and Isolde, Minnie and probably Elektra all fighting like cats in a sack, with lurid and electrifying results … I doubt the performance could have made a stronger case for the work…"
(Classical Source, October 2019)
"In best Boulez tradition, Sakari Oramo – hands only in the Concertos and in Clocks and Clouds – gave a conducting masterclass, directing with minimum fuss and the clearest, simplest of beats. Start from nowhere, forge a time-envelope, cue as necessary, hold the pauses, letting neither orchestra nor audience breathe until his body language says so, was the impressive message of the evening. Easy to observe, easy to say, infinitely harder to put into practice."
(Classical Source, March 2019)
"The Oramo-BBCSO partnership goes from strength to strength. Their performance of Brahms's Third Symphony was proof: thickly woven yet full of clarity and purposeful detail, the orchestra putty in Oramo's hands."
(The Guardian, January 2019)
"The sultry, mysterious textures, present also in ​'Nuit au palais de la Reine' from [Antoine et Cléopâtre] Suite No. 2 [by Schmitt], are evocatively conjured by Oramo and the BBC Symphony players. Feverish, bacchanalian energies are unleashed in ​'Orgies et Danses'. A movement specially inserted because the Paris Opéra required a ballet. Oramo's sharp, punchy conducting gives the episode plenty of visceral impact."
(BBC Music Magazine, May 2018)
"One of the triumphs of this performance [BBC Proms with BBCSO] was that Sakari Oramo, conducting with confident authority, recognised where not to linger and, equally, where to give Elgar's late style its due [in his Third Symphony]."
(The Daily Telegraph, August 2017)
"It's official: if you want to be guaranteed an infallible musical adrenalin boost in London, you can always be sure to find it with Finnish conductor Sakari Oramo and his BBC Symphony Orchestra. And it's not just a question of splashy excitement: Oramo is a rigorous rehearser. Detlev Glanert's fiendish new tone poem Megaris would not have been half as vivid or pleasurable without extraordinary preparation. As for Nielsen and Sibelius, there is no conductor in the world I'd rather hear today in their music than Oramo."
(David Nice, Artsdesk, March 2017)
"The platform camaraderie and red-hot applause at the end of Friday's BBC Symphony Orchestra concert would have been impossible under some of the orchestra's past chief conductors. Not so with its current boss, Sakari Oramo. After the blistering performance of Shostakovich's Symphony No 10 the crowd roared and Oramo beamed like the sun."
(Geoff Brown, The Times, February 2017)
"Oramo crafted expertly the shifting textures, folding them over each other with subtle sensuousness, and the BBCSO was in superb form creating lush sounds with fine wind solos, wonderfully involved percussion and sonorous strings."
(Mark Thomas, Bachtrack, August 2016)
"Mahler's Fifth Symphony took possession immediately, fixing our ears to the spot with its kaleidoscopic colours and jostling moods. Electricity surged in sequences of rage and jubilation, though Oramo's smiling skill and rapport with his players shone even more in the scherzo's quieter twists and the adagietto's gently throbbing love song."
(Geoff Brown, The Times, August 2016)
"Sakari Oramo, principal conductor of the BBC Symphony Orchestra, has been growing in artistic stature from season to season, and though he wears his maestro-ship modestly, his elegant, authoritative and collegial style proved its worth at once in the shaping of the Tchaikovsky overture. (…) Oramo handled gear changes and smoothed out slight ensemble insecurities with unflappable assurance."
(Jessica Duchen, Artsdesk, July 2016)
"The BBCSO under the baton of Sakari Oramo captured all [Tchaikovsky's FantasyOverture ​"Romeo and Juliet"] romance and violent passions with exquisite verve."
(Patrick Mulkern, Radio Times, July 2016)
"Oramo has been a galvanising force with this orchestra since his arrival as chief conductor exactly three years ago, and his players were on characterful form, the woodwinds sounding plaintive in imitation of a Russian church choir at the start, the strings gutsy and vibrant as the tempo picked up. The love theme was taken more slowly than usual, yet Oramo ensured it always had a sense of direction."
(Erica Jeal, Guardian, July 2016)
"Oramo led a colourful but brisk and disciplined reading [Bartok Second Violin Concerto] from the orchestra, and all deserve credit for the riveting climax to the first movement, and for the elegant but never sentimental textures of the second. Suitably raucous brass energised the finale, the violin miraculously shining through the orchestral textures, even in the loudest tuttis. An impressive performance all round, demonstrating yet another outstanding facet of Ibragimova's art."
(Gavin Dixon, Artsdesk, May 2016)
"His reading [Elgar Second Symphony] goes on maturing and deepening, without losing any of the ferocious energy of the outer movements. What seemed new here was the beauty of the pianissimos, the way in which Oramo had persuaded the strings to fine down their sound almost to vanishing point, and which gave added intensity to the slow movement and to the lyrical interlude that precedes the symphony's final affirmation."
(Andrew Clements, Guardian, April 2016)
"Debussy in his own guise opened the concert in a masterly exposition by Oramo of the Prélude à l'après-midi d'un faune, in which every note, from the rapt opening flutes solo (…) was astutely positioned."
(George Hall, Guardian, February 2016)
"Incisively led by the guest concertmaster Friederike Starkloff and perceptively moulded by Oramo, this was a very silvery, very silky Night, but its transfiguration was given full shimmering richness."
(Neil Fisher, The Times, October 2015)
"To Mahler's potentially unwieldy, hugely ambitious vision of the great chain of being, Oramo brought vitality, wisdom and overarching cohesion."
(Peter Reed, classicalsource, September 2015)
"The BBC Symphony Orchestra sounded incisive and crisp on First Night, the influence of Sakari Oramo, also a violinist, as music director already audible in the strings…"
(Fiona Maddocks, The Observer, July 2015)
"Not only is Sakari Oramo utterly at home and in control in these two brilliant, at times startlingly variegated works, he draws them closer together than I would have previously thought possible…If you've the least interest in Nielsen, make space for this in your collection." *****
(Stephen Johnson, BBC Music Magazine, July 2015)
"Oramo seems to understand the structure and layout of No.6 as no other. This is surely the performance of this symphony that we have all been waiting for. To say that Sakari Oramo really has the measure of Nielsen is an understatement. These performances are superb, topping off what is surely the finest cycle yet recorded. The Royal Stockholm Philharmonic Orchestra are absolutely top form and they receive another very fine BIS recording that highlights all the textures that Oramo extracts form the orchestra."
(Bruce Reader, The Classical Reviewer, June 2015)
"No conductor nails each symphony's distinct character with such skill and humanity [as Oramo…his] bounding energy in the opening Allegro collerico is arresting, allied with a winning flexibility of tempo. Nielsen's quirky shifts between duple and triple time are seamlessly handled."
(Graham Rickson, The Arts Desk, May 2015)
"Mr. Oramo…draws rich, textured playing from the BBC Symphony Orchestra, [and] Mr. Perianes gives a spacious, fresh and personal account of this timeless piece…A beguiling recording."
(Anthony Tommasini, The New York Times, May 2015)
"Oramo is a master of cohesion… Nielsen's control and purpose in his seeming anarchy are absolute, and so were Oramo's: the perfect pairing."
(David Nice, The Arts Desk, May 2015)
"Oramo is a persuasive, passionate and attentive advocate for Nielsen."
(Anna Picard, The Times, May 2015)
"Sakari Oramo's cycle of Nielsen symphonies for the BIS label draws to a triumphant, blistering close with ​"The Four Temperaments" and ​"Sinfonia Semplice"…Oramo is totally in control, letting the panic of the first movement of the sixth take hold with alarming speed but also giving the orchestra space to breathe, as in the broad first movement of ​"The Four Temperaments", allowing its rich, full-bodied sound to overwhelm us."
(Stephen Pritchard, The Guardian, May 2015)
"Peerless in this music ([Nielsen]), Oramo…steered an exhilarating performance towards blazing affirmation." *****
(John Allison, The Telegraph, April 2015)
"…What struck me about the performance was how Oramo brought out the subtle detail in the orchestration and how he revealed the work's dark underbelly from the outset… It was clear from the outset that Sakari Oramo had the full measure of [Nielsen's Symphony no. 5]. The first movement was ideally paced…Oramo certainly coaxed a fine virtuoso performance from the BBCSO…A very fine account of one of the greatest symphonies in the repertoire…the evening was rounded off by a very fine performance of Ravel's Bolero…A fitting end then, to a fabulous five star evening."
(Chris Garlick, Bachtrack, April 2015)
Jane Brown
Director, Artist Management
Nadim Jauffur
Artist Coordinator