Royal Stockholm Philharmonic Orchestra, Sakari Oramo

&

Renée Fleming tour Europe
18/8/2017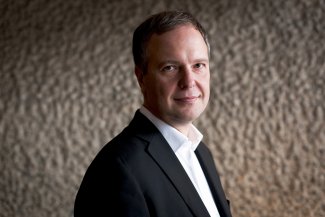 This summer, Royal Stockholm Philharmonic Orchestra and Sakari Oramo embark on a European tour with concerts at Amsterdam Concertgebouw(28 August), BBC Proms in London (30 August), Helsinki Festival (2 September) and Konzerthaus Dortmund (5 September), as part of their gradual and inspiring process of reaching out to audiences worldwide. Their guest soloist, American soprano Renée Fleming, is considered one of the most dazzling singers in the world.
The programme in London, Helsinki and Dortmund is set to open with Andrea Tarrodi's Liguria. The Swedish composer's ten-minute tone poem, created in 2012, was inspired by her visit to five small fishing villages in northwest Italy. Oramo and his Stockholm orchestra turn to Carl Nielsen's Symphony No.2 for the programme's exuberant conclusion. ​"Nielsen was closely associated with the Stockholm Philharmonic," Oramo observes. ​"He conducted the orchestra several times between 1918 and 1928. The Second Symphony is an ideal work for the Stockholm Philharmonic, which has such tremendous ability to bring out the score's different characters and emotions in performance".
Renée Fleming has recently collaborated with Royal Stockholm Philharmonic Orchestra and Sakari Oramo on the Distant Light album, released in January 2017 by Decca Classics, featuring works by Barber, Hillborg and Björk. Fleming will close the first half of the concerts with Barber's Knoxville: Summer of 1915, which The Guardian considers ​"one of the most transcendentally beautiful of all 20th-century vocal works, and tailor-made for a voice of Fleming's radiant purity. She sings it with just the right mix of fond nostalgia and uncomplicated descriptive directness, while Sakari Oramo and the Royal Stockholm Philharmonic provide discreetly evocative accompaniment". Fleming will return after the interval to open the second half with the transformation scene, Ich komme – ich komme, from Richard Strauss's opera Daphne, among the most seductive arias in the dramatic soprano repertoire.
"I'm so glad that Renée Fleming will be with us on the tour. The relationship we have with her has been so positive and so beautiful, and we're looking forward to performing two very different works with her"

Sakari Oramo
Jane Brown
Director, Artist Management