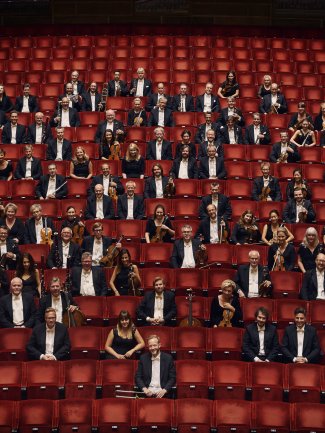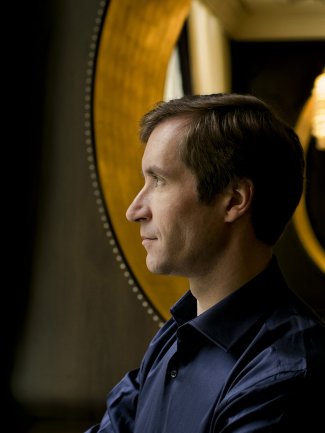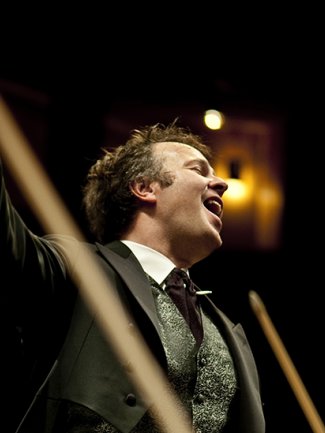 Royal Stockholm Philharmonic Orchestra tour Spain and Italy
3/5/2018
The Royal Stockholm Philharmonic Orchestra and chief conductor Sakari Oramo embark on a four concert tour of Spain and Italy, with pianist Nikolai Lugansky and violinist Vilde Frange.
The tour features two programmes to be performed in some of the most prominent venues across Spain and Italy. For the opening concert on 3 May, Nikolai Lugansky performs Prokofiev's Piano Concerto No.3 at Auditorio Nacional de Música, Madrid. The remainder of the programme also includes Staern's Jubilate and Mahler's Symphony No.1. The programme is performed again on 4 May at Auditorio de la Diputacion de Alicante.
The second programme of the tour takes us to Italy where instead Vilde Frang performs Bartok's Violin Concerto No.1 on 6 May at Teatro Nuovo Giovanni da Udine. Nikolai Lugansky returns to the Orchestra again for the final concert of the tour in Brescia Teatro Grande on 7 May. This concert is part of Festival Pianistico internazionale di Brescia e Bergamo.
Finnish conductor Sakari Oramo has been Chief Conductor and Artistic Director of the RSPO since 2008. Oramo has carried out several successful tours with the RSPO including Estonia, Austria, Luxembourg and Germany, as well as an upcoming tour to Japan in September 2018.
Upcoming summer highlights for Lugansky include French recitals in Lille, Evian, La Roque and Mougins and performances with Philharmonisches Staatsorchester Hamburg and Kent Nagano. Lugansky has also recently released an album of Rachmaninov's Preludes with Harmonia Mundi which has been enthusiastically received:
"[Lugansky] has the Russian sound at his fingertips, the virtuosity, a deep feeling for the music, and the ability to enchant the ear in the slower pieces as if sprinkling magic from a Russian fairy tale" (Richard Fairman, The Financial Times)
Rafi Gokay Wol
Director & Head of Creative Partnerships & Tours