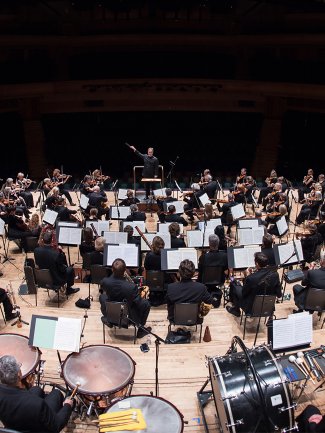 ©
Photo: Sim Canetty-Clarke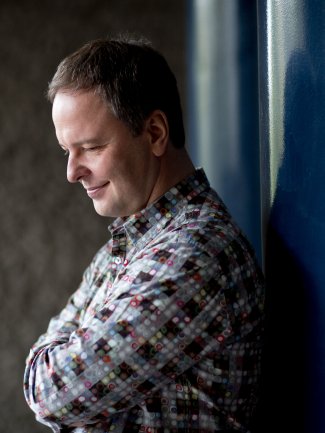 ©
Photo: Benjamin Ealovega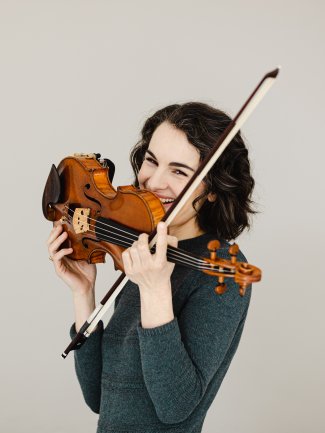 BBC

Symphony Orchestra at Toshiba Grand Concert
23/2/2018
Touring Japan with Sakari Oramo, Alina Pogostkina and Yu Kosuge
BBC Symphony Orchestra embark on an extensive ten-concert tour across Japan, for the 37th edition of the prestigious Toshiba Grand Concert, together with conductor Sakari Oramo, and soloists Alina Pogostkina and Yu Kosuge.
The tour features three programmes to be performed in some of the most prominent venues across Japan. The first concert takes place at ACROS Fukuoka Symphony Hall on 1 March, where Alina Pogostkina performs Tchaikovsky's Violin Concerto. The remainder of the programme features Britten's Peter Grimes; Four Sea Interludes and Passacaglia, as well as Brahms' Symphony No.1. The programme is performed again on 5 March, in Suntory Hall, Tokyo, in Ishikawa Ongakudo Concert Hall, Kanazawa on 6 March and in Muza Kawasaki Symphony Hall on 8 March.
The second programme of the tour features instead Sibelius' Symphony No.5 in the second half. Under the baton of Sakari Oramo and joined by Alina Pogostkina, the BBC Symphony Orchestra will delight audiences in Hiroshima's Ueno Gakuen Hall on 2 March and Izumity 21 in Sendai on 4 March.
Yu Kosuge joins the Orchestra for a concert in Osaka's Festival Hall on 7 March, performing Rachmaninov: Piano Concerto No.2. The third programme of the tour also features Mahler: Symphony No.5. They will give repeat performances of the programme on 10 March, in Nagoya's NTK Hall, as well as in Suntory Hall, Tokyo, on 11 and 12 March.
Inviting a prominent orchestra from overseas to perform with a renowned list of soloists every year, the Toshiba Grand Concert enters its 37th edition since its first in 1982. Founded in 1930, the BBC Symphony Orchestra provides the backbone of the BBC Proms, performing around a dozen concerts at the Festival each year. Central to the Orchestra's life are public studio recordings for BBC Radio 3 at its Maida Vale home and performing throughout the world.
Sakari Oramo has been the Chief Conductor of the BBC Symphony Orchestra since 2013. He is well known for championing the promotion of new and rarely performed works with the BBC Symphony Orchestra, as well as conducting several Proms with the Orchestra each year, including the Last Night of the Proms in 2017, 2016 and 2014. Alina Pogostkina opened the BBC Symphony Orchestra concert season at the Barbican performing Berg's Violin Concerto under the baton of Sakari Oramo.
Rafi Gokay Wol
Director & Head of Arts Partnerships & Tours