Royal Stockholm Philharmonic Orchestra perform in Estonia
17/3/2017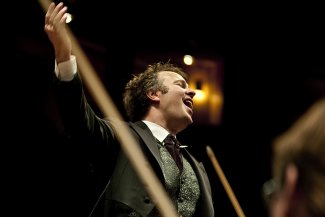 March 2017 brings Royal Stockholm Philharmonic Orchestra to Estonia, with Sakari Oramo and Janine Jansen. The adventurous programme introduces Swedish composer Paula af Malmborg Ward to Estonian audiences. Her work Operatic, orkestestycke för entusiaster (subtitled orchestral piece for enthusiasts) is the opening piece of the concerts in Tallinn (Estonia Concert Hall, 22 March) and Tartu (Vanemuine Concert Hall, 23 March).
A frequent performer with the RSPO and their Chief Conductor and Artistic Advisor Sakari Oramo, Janine Jansen performs Tchaikovsky's Violin Concerto. The final piece of the programme is Schumann's Symphony No.3.
Commenting on the RSPO, Sakari Oramo said ​"The quality of works, the diversity of repertoire and the quality of playing are at the heart of what this orchestra is about".
Rafi Gokay Wol
Director & Head of Arts Partnerships & Tours