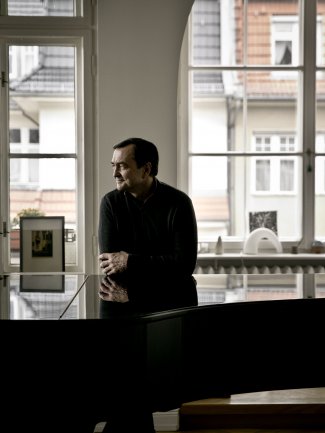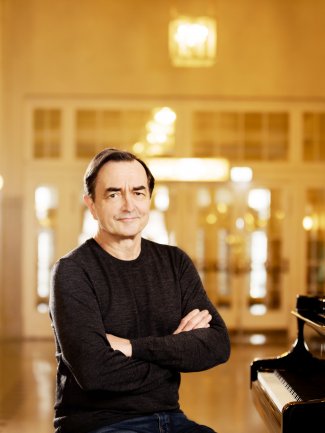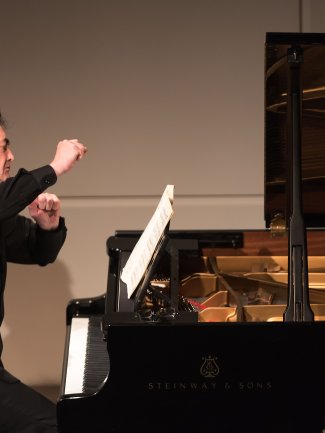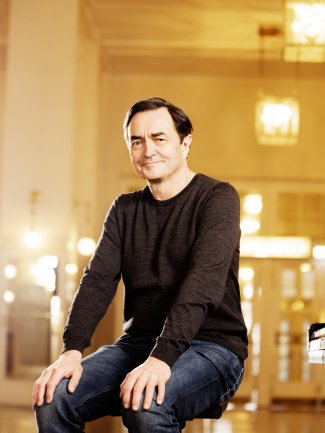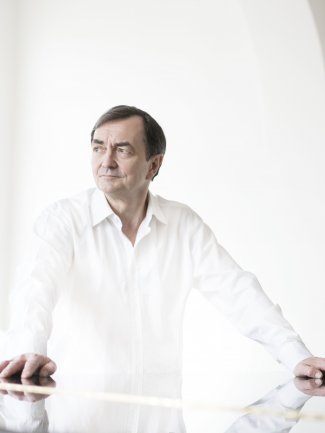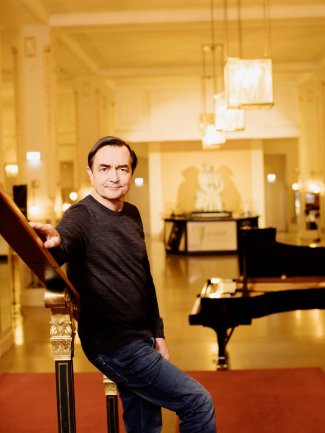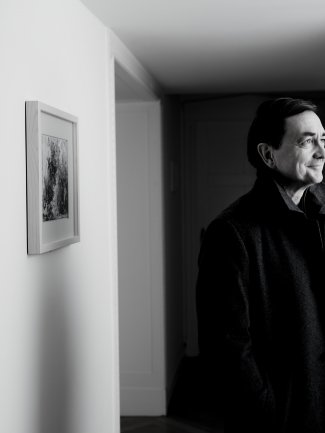 Pierre-Laurent Aimard
Piano
"This is manifestly a great work, and Aimard's stupendous technique, remorseless energy and fanatical…passion, were wondrous to encounter."

The Times, Paul Driver, April 2016
Widely acclaimed as a key figure in the music of our time and as a uniquely significant interpreter of piano repertoire from every age, Pierre-Laurent Aimard enjoys an internationally celebrated career. Musical visionary and a pioneer artist renowned for his revelatory insights, he was awarded the prestigious 2017 International Ernst von Siemens Music Prize in recognition of a life devoted to the service of music.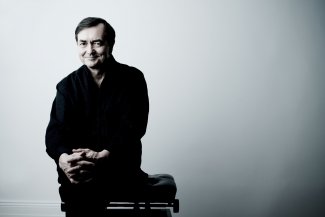 Show More

He performs throughout the world each season with major orchestras under conductors including Esa-Pekka Salonen, Peter Eötvös, Sir Simon Rattle and Vladimir Jurowski. He has been invited to curate, direct and perform in a number of residencies, with projects at Carnegie Hall, New York's Lincoln Center, Vienna's Konzerthaus, Frankfurt's Alte Oper, the Lucerne Festival, Mozarteum Salzburg, Cité de la Musique in Paris, and London's Southbank Centre. Aimard was the Artistic Director of the Aldeburgh Festival from 2009 to 2016, his final season was marked by a performance of Messiaen's Catalogue d'oiseaux with the concerts programmed from dawn to midnight.

This season, Aimard continues his three year residency at Southbank Centre, curating a whole weekend dedicated to the music of Stockhausen. A milestone project celebrating the evolution of conventional pianism, Aimard also takes it to the Lucerne and Berlin festivals. As Artist in Residence at the Royal Concertgebouw this season, Aimard tours with the Orchestra to the Washington Center for the Performing Arts and to Naples. He is also resident at the Edinburgh International Festival and Konzerthaus Vienna. Other highlights include recitals at Elbphilharmonie Hamburg and Tchaikovsky Concert Hall Moscow, Messiaen's complete Catalogue d'oiseaux in Frankfurt, performances of the iconic Goldberg Variations at Philharmonie de Paris, Auditorium de Lyon, Los Angeles' Walt Disney Concert Hall, Herkulessaal der Residenz in Munich and at the Palais des Beaux Arts where he is Portrait Artist this season. A recital tour dedicated to classical modernism and centred on the US premiere of Sir Harrison Birtwistle's Keyboard Engine, composed for Aimard and Stefanovich, sees the duo perform at Carnegie Hall and in Chicago. Orchestral performances include concerts at Teatro alla Scala with Orchestra Sinfonica Nazionale della Rai, San Francisco Symphony, Orchestre de la Suisse Romande, Tonhalle Orchester Zürich, Czech Philharmonic Orchestra, and a tour of Germany and Belgium with the Chamber Orchestra of Europe, to mention but a few.

Pierre-Laurent has made many highly successful recordings. In 2017, he signed an exclusive contract with Pentatone records. His first recording of the complete Catalogue d'oiseaux, released in Spring 2018, has been highly praised by critics and audiences worldwide and honoured with multiple awards including the prestigious German music critic's award ​"Preis der deutsche Schallplattenkritik". His recent Elliott Carter recording was honoured with the BBC Music Magazine Jury Award in 2018. In recent years Pierre-Laurent received a Grammy award in 2005 for his recording of Ives' Concord Sonata and Songs and he was also presented with Germany's Schallplattenkritik Honorary Prize in 2009. His recent recording of Murail and Benjamin with the Bayerischer Rundfunk won the 2017 Gramophone award in the Contemporary category.
Gallery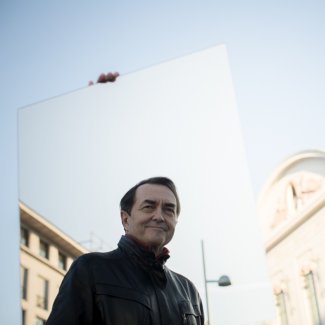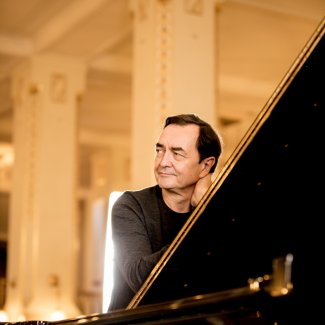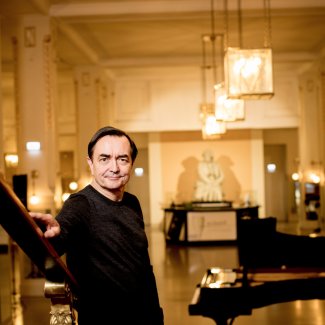 "Aimard, a true aristocrat, offered playing of great clarity gilded with a tasteful sense of rubato. His touch was lightness itself when called for. At other times he gripped the lip of the piano with his left hand to lend weight to earth-shattering runs in the right."
(Musical America, February 2019)
"This was playing of jaw-dropping virtuosity, infused with that ineffable quality that raises less than one-in-a-hundred musical experiences into the realm of the sublime."
(MuscialAmerica, October 2018)
"Aimard and Stefanovich muted those doubts, building up a cathedral out of stained-glass colours, piano tracery, rhythmic vaults, and thick trunks of sound. A Messiaen chord is a crystalline, faceted thing, full of internal symmetries that shimmer and glint. Just one would be enough to contemplate for a while, a snowflake on a fingertip. Instead, they come in flurries, piling up before your ear. […] To hear them play Visions is like listening with superpowered ears, each detail magnified and limpid, and at the same time arranged into an expressive structure."
(Justin Davidson, vulture, October 2018)
"He had you running to keep up with polyrhythmic complexities, the hyperactive layering of material, the fleeting moments of congruence and dispersal, and the mind-bending invention. You wonder how anyone can get the notes under two hands, then wonder all the more that all these elements combine to go to the heart of modernism, presenting extremes of tragedy, desperation, bafflement, fantasy and alienation, all expressed in a ferocious humanity. The Queen Elizabeth Hall was packed for Aimard's miraculous exposé of human and instrumental engineering."
(Classical Source, June 2018)
"The masterly French musician divided his recital Tuesday night at the University of Chicago's Logan Center between Beethoven's Opus 106 and a selection of piano pieces by the great Hungarian modernist Gyorgy Ligeti that pose formidable technical and intellectual demands of their own. It was in every respect a triumphant conclusion to this season's University of Chicago Presents Ligeti series, a series built around the participation of Aimard, who was Ligeti's preferred interpreter of his keyboard works […] What Aimard delivered was deeply satisfying, a ​"Hammerklavier" those lucky enough to hear it will long remember.… Aimard is among the greats of his generation."
(Chicago Tribune, March 2018)
"It was a wonderfully intelligent performance, which carefully probed the deeper resonances of a work that some still perceive as flippant. Aimard dazzled with his dexterity in the outer movements, but the strikingly weighty tone he adopted for the adagio exposed a streak of dark, troubling melancholy beneath the wistful surface poise."
(The Guardian, January 2018)
"…stunned into silence by the level of compositional invention and the surpassing artistry required to convey it….. Aimard's prodigious technique allows you to hear not the work behind the work of art but its poetry…Aimard's performance had extraordinary power and clarity, undimmed throughout. It also had the requisite range of shades and tints, without a trace of self-indulgence or overdone sentiment."
(Chicago Tribune, August 2017)
"At once mystic and blatantly sensual, the work is coloured by the performing styles of its creators: Aimard took Messiaen's original role with its weight and emotional insistence, while Stefanovich tackled the volatile and immensely taxing music composed for Loriod. Both pianists bring impeccable precision and clarity to Messiaen and the result was at once both profoundly intimate and monumental, as austerity gave way to sensuousness, before the cycle culminated in the cosmic grandeur and ecstasy of the final Amen de la consummation. It was quite simply impossible to imagine it better done."
(The Guardian, January 2017)
"He powered his way through it with a combination of commitment and deep sincerity, breathtakingly realising the sensuousness with which Messiaen conveys his metaphysical vision. A devotional serenity pervaded both the opening Regard du Père and the penultimate Je Dors, Mais Mon Coeur Veille, … Towards the end, Aimard seemed not so much to be playing the music as living it. … The final phrases plunged into an awestruck silence that seemed to last forever before the applause began."
(Tim Ashley, The Guardian, April 2016)
"This is manifestly a great work, and Aimard's stupendous technique, remorseless energy and fanatical…passion, were wondrous to encounter."
(The Times, Paul Driver, April 2016)
"Pierre-Laurent Aimard was the unfussily stylish soloist in Couleurs de la cité celeste. … Beautifully voiced brass chorales were punctuated here by coruscating solos from Aimard."
(The Arts Desk, April 2016)
"Aimard has a level of command and understanding to which resistance is futile. … With its extravagant imagery and hallucinatory narrative, this had been the musical equivalent of the Book of Revelation, and Pierre-Laurent Aimard was its high priest."
(Classical Source, April 2016)
"Yet the even more intense experience came with Ligeti's Piano Concerto, with the festival's artistic director Pierre-Laurent Aimard as the formidable soloist. Every facet of this score emerged with the utmost clarity and immediacy: its tantalising polyrhythms, its luminosity, its haunting quality, and finally, its hell-for-leather finale."
(Rian Evans, The Guardian, June 2015)
"Chiselled and glittering, Pierre-Laurent Aimard's piano cascades and avian flights knocked us sideways."
[Turangalîla] (Geoff Brown, The Times, June 2015)
"It was hard to imagine Ravel's wrist-wrecking and finger-crunching solo part being better played than this."
(The Guardian, February 2015)