Coming soon: Pierre-Laurent Aimard's new album Messiaen's ​

'

Catalogue d'Oiseaux'
23/2/2018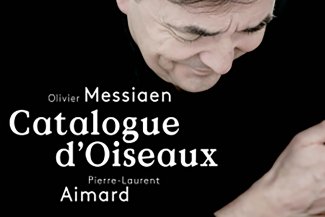 Pierre-Laurent Aimard begins his collaboration with Dutch label PENTATONE with Olivier Messiaen's Catalogue d'Oiseaux. Praised by The Guardian as ​"one of the best Messiaen interpreters around," this is Aimard's first recording of the composer's most extensive, demanding and colourful piano compositions.
Accompanying the album, is a bonus DVD, on which Aimard shares his vast knowledge of and love for Messiaen's work from behind the piano.
From 18 March, the album will be released track by track — bird by bird on Apple Music. Pierre-Laurent will introduce one bird per day, until the day of the official release, where an exclusive video clip will also be presented.
The album will be released on 30 March 2018.
Pierre-Laurent will be performing part of Messiaen's Catalogue d' Oiseaux or the entire work on tour in the USA and Europe, between March and September 2018.
Nadja Saborova
Artist Manager