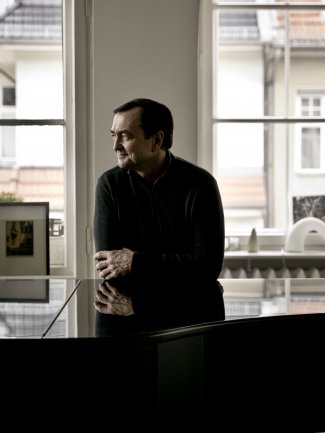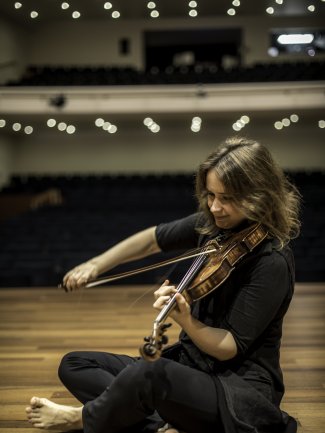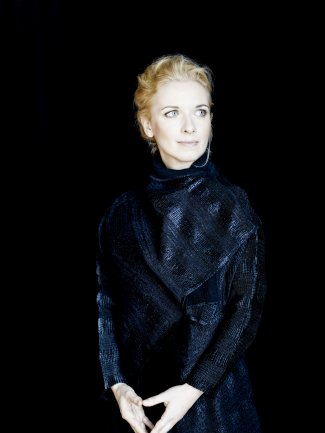 Pierre-Laurent Aimard's Artistic Residency at London's Southbank Centre
8/5/2018
Having launched a prestigious three-year tenure as Artist-in-Residence of London's Southbank Centre in 2017 performing Messiaen's birdsong-inspired work Oiseaux exotiques with Nicholas Collon and the Aurora Orchestra and Ravel's Piano Concerto with the Philharmonia Orchestra under Pablo Heras-Casado, Pierre-Laurent Aimard continues the Residency in the period of 10 — 13 May curating a weekend dedicated to the music of György Ligeti, crowned by his own account of the great modernist's complete Études at the newly reopened Queen Elizabeth Hall.
Having revisited Ligeti's music again earlier this spring with a programme featuring Books 1 to 3 of the Études and Musica ricercata at Amsterdam's Muziekgebouw aan ​'t IJ, Pierre-Laurent Aimard joins Patricia Kopatchinskaja and Marie-Luise Neunecker to perform Ligeti's Trio for violin, horn and piano on 11 May. The dynamic programme also hears Ligeti's Poème symphonique for 100 metronomes and Pierre-Laurent's corresponding improvisations for four hands, along with the Hungarian-Austrian composer's 3 Pieces for 2 Pianos, performed with Tamara Stefanovich  — together they also present Nancarrow's Study for Player Piano Nos. 4 & 9, arranged by Pierre-Laurent and Florent Boffard for two pianos. Daniel Ciampolini joins them on percussion for Ligeti's Étude No.8 arranged for piano and percussion, and Pierre-Laurent's Improvisation for Piano & Percussion on Ligeti's Étude No.4. On 12 May, Aimard performs the complete piano Études. The weekend finishes with performances from three great Ligeti interpreters; Aimard performs the Piano Concerto, Marie-Luise Neunecker returns for the ​'Hamburg' Concerto for solo horn, and Grammy award winning violinist, Patricia Kopatchinskaja for the unpredictable and improvisatory Violin Concerto. The violinist will return to the U.K. next month to perform at the Aldeburgh Festival following her music directorship and residency as part of the Ojai Festival. Patricia will also appear at a number of European festivals over the summer including Gstaad, Salzburg and Lucerne.
Pierre-Laurent Aimard and Ligeti shared an intimate working relationship until the Hungarian composer's death twelve years ago, Aimard having premiered and made first recordings of a number of Ligeti's piano compositions, won a 1997 Gramophone Award for his Sony Masterworks album of the Études, and inspired some of the composer's most complex writing, with the composer himself pronouncing him ​"today's leading interpreter of contemporary piano music." This month also sees the pianist spearhead a special Stockhausen project with Tamara Stefanovich and composer / sound artist Marco Stroppa at the new Elbphilharmonie Hamburg.
Nadja Saborova
Artist Manager