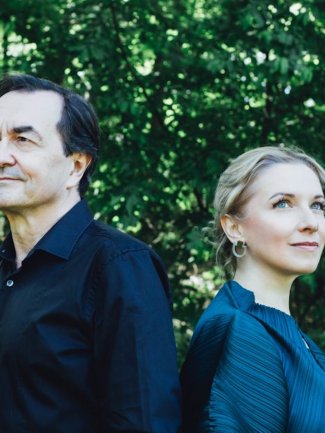 '

VISIONS

'

WITH

PIERRE-LAURENT

AIMARD

AND

TAMARA

STEFANOVICH

NOW

AVAILABLE

FOR

GENERAL

RELEASE

ON

PENTATONE
16/9/2022
We are delighted to announce the release of Visions featuring long-time collaborators Pierre-Laurent Aimard and Tamara Stefanovich, now available from Pentatone. Revolving around Messiaen's intoxicating Visions de l'amen for two pianos, Visions follows on the success of Aimard's first two albums for Pentatone; Hammerklavier Sonata & Eroica Variations (2021), Catalogue d'Oiseaux (2019), and Stefanovich's own debut for the label in 2019 with the critically acclaimed album Influences.
The New York Times has previously described Stefanovich's playing as ​"staggeringly brilliant", while Aimard has been praised by The Guardian as ​"one of the best Messiaen interpreters around." Here, Visions de l'amen provides the centrepiece around which Enescu's Carillon nocturne, Knussen's Prayer Bell Sketch and Clock IV from Birtwistle's Harrison's Clocks may turn, exploring a fascination with the sound of bells.
Visions is available from 23 September as a standard CD, and can be digitally downloaded and streamed here.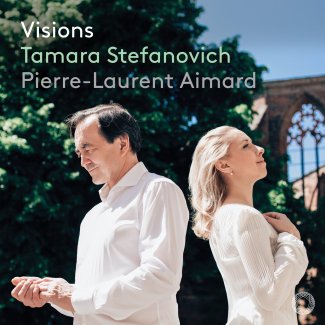 Theodor Küng
Associate Artist Manager