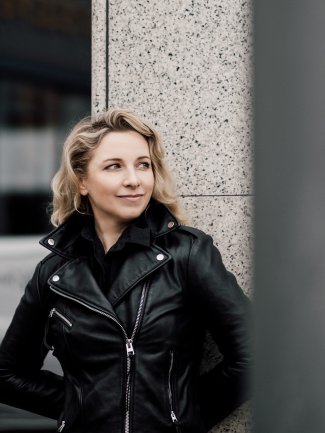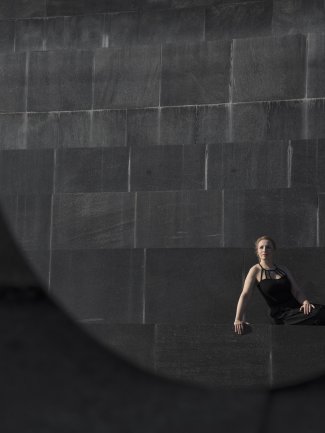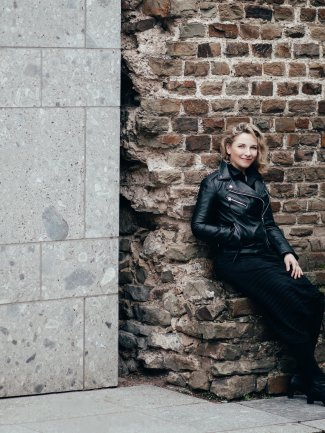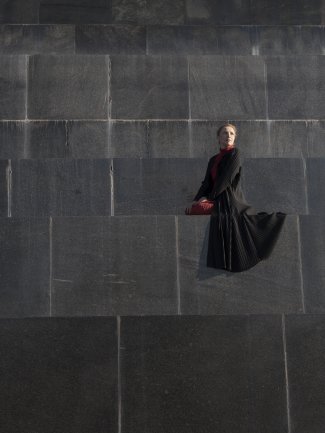 "The colossal energy of Stefanovich's performance was hugely impressive"

(The Telegraph)
Tamara Stefanovich is captivating audiences worldwide with her highly elaborated recital programmes, as chamber musician or soloist with the world's leading orchestras. Being passionate about a broad repertoire from Bach to the contemporary, she has performed with The Cleveland Orchestra, Chicago Symphony Orchestra, London Symphony and Philharmonic Orchestras, Chamber Orchestra of Europe and Mahler Chamber Orchestra, amongst others. Stefanovich performs at the world's major concert venues including Suntory Hall Tokyo, London's Royal Albert and Wigmore halls, Philharmonie Berlin and as a guest at international festivals such as Salzburger Festspiele, Beethovenfest Bonn, Flagey Piano Days and BBC Proms.
Following a celebrated debut with Israel Philharmonic under Kirill Petrenko, she continues to present a large range of piano concertos from premiering Liza Lim's new piano concerto World as Lover, World as Self to Messiaen's Turangalîla as well as her celebrated 50 Études and 20 Sonatas recital marathons. Tamara Stefanovich started the 2022/23 season with an appearance at Musikfest Berlin performing Karamanov's Piano Concerto No. 3 with Odessa Philharmonic Orchestra at Philharmonie Berlin followed by concerts with Orchestra Sinfonica Nazionale della RAI and Janáček Philharmonic Ostrava. Recitals take her to Boulez Saal Berlin, Flagey Brussels, Kings Place London, Muziekgebouw Amsterdam, Elbphilharmonie Hamburg, Schwetzinger SWR Festspiele and Kölner Philharmonie.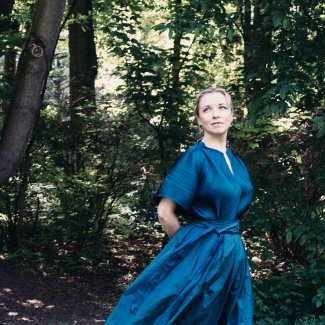 Recent engagements have included performances with Tokyo Symphony Orchestra, MDR Sinfonieorchester Leipzig and WDR Sinfoniesorchester Köln. Breaking new grounds Tamara Stefanovich has teamed up with Christopher Dell, Christian Lillinger and Jonas Westergard for the improvisation band ​"SDLW". After its highly successful permière at Phiharmonie Köln, the quartet performed in Berlin, Hamburg and at Klangspuren Festival Schwaz. Their first album entitled ​"SDLW" was released on bastille musique in June 2022 and has garnered high praises from the critics.

Tamara Stefanovich is passionate about working with composers such as Sir George Benjamin, György Kurtág and Hans Abrahamsen. She works with chamber music partners such as Matthias Goerne, Pierre-Laurent Aimard, and conductors such as Esa-Pekka Salonen, Vladimir Jurowski and Markus Stenz.

Her award-winning discography includes a recording of Kurtág's Quasi una Fantasia and his double concerto with Asko|Schönberg Ensemble and Reinbert de Leeuw and Jean-Guihen Queyras for ECM. She received the Edison Award and her recording of Bartók's Concerto for two pianos, percussion and orchestra with Pierre-Laurent Aimard and the London Symphony Orchestra under the baton of Pierre Boulez (Deutsche Grammophon) was nominated for a Grammy Award. Following her first solo recording with works by Bach and Bartók, Tamara dedicated her second album Influences to the works of Ives, Bartók, Messiaen and Bach on Pentatone. This season Stefanovich is due to release two more recordings for Pentatone: Messian's Visions de l'Amen with Pierre-Laurent Aimard in September 2022 and a solo album featuring etudes by Vassos Nicolaou in February 2023.

Tamara regularly leads educational projects at London's Barbican Centre, Kölner Philharmonie and Klavier-Festival Ruhr. She was co-founder and curator of the Portland International Piano Festival ​'The Clearing' and Visiting Professor of Chamber Music at the Royal Academy of Music and is currently Visiting Professor of contemporary Piano at Accademia di Musica Pinerolo. A convinced European, she studied in Belgrade, at Curtis Institute and at Kölner Musikhochschule.

HarrisonParrott represents Tamara Stefanovich for worldwide general management.
"In 2019 Tamara Stefanovich treated London to a thrilling survey of the piano étude in the last century, from Scriabin to the present day, which was one of the highlights of the musical year in the capital. Now she has turned her attention to sonatas, and devised a three-part recital – over two and a half hours of music, taking in 20 works – that mixes the baroque and the modern, and carefully avoids what many would see as the heyday of the piano sonata, from Haydn and Mozart to Brahms and Liszt."
(The Guardian, February 2022)
"Her mastery of the technical challenges in every one of these pieces one quickly took for granted, but the textural imagination she brought to every piece was a constant delight."
(The Guardian, November 2019)
"Stefanovich took its technical challenges in her stride with the same aplomb and fierce engagement that she brought to the Ives; it was hardly surprising after so many notes that her encore should have been entirely silent, a tiny piece of Kurtág in tribute to his 90th birthday this month, in which the pianist mimes a performance but without sounding a note. An exceptional recital, every bit of it."
(The Guardian, February 2016)
"A dazzlingly clear performance"
(The Guardian, March 2015)
"Ms. Stefanovich's performance was staggeringly brilliant"
(New York Times, March 2015)
"Ligeti's Etudes are now central to the modernist piano repertoire, but are rarely performed with the agility or grace we heard here… The sheer playfulness of these pieces was beautifully expressed… (Stefanovich) delivered a stunning, bravura performance. A spectacular conclusion to an impressive recital."
(The Arts Desk, December 2014)
"Tamara Stefanovich… performed the freshest piano concert yet presented by Portland Piano International… Stefanovich proved a savvy musical chef, pairing Messiaen with late Franz Liszt on the first half of Monday's concert and Sergei Rachmaninov with Ligeti on the second half… no sleepy eyes this night. As Stefanovich used one hand to turn the page from Messiaen into Liszt and Rachmaninov into Ligeti, and the other hand to sustain the last chord into the beginning of the next, the audience's energy and curiosity perceptibly heightened. Under the hands of Stefanovich, these composers highlighted characteristics in each other that otherwise wash out in the static of their own voice… Stefanovich not only lived up to her nickname as the ​"dexterous wizard," but through her masterclass at Portland Piano Company on Saturday and her brief explanations on stage, she demonstrated a disarming ability to inspire students and listeners to explore new musical spaces."
(Oregon Arts Watch, October 2014)
"Tamara Stefanovich performed one of the most intriguing piano concerts that I've ever heard on Monday evening at Lincoln Hall… All of the pieces were played brilliantly by Stefanovich, but the exchange of etudes left the biggest impression of the evening. Stefanovich's pairing of six Ligeti études with six by Rachmaninoff worked superbly. In fact, each seemed to expand the sonic landscape of the other… Stefanovich created colorful sonic landscapes with the Rachmaninov, controlling the dynamics and playing with verve…. The audience went wild after the Stefanovich concluded the final Ligeti étude. She is a tremendous talent, and hopefully we will see her again soon in Portland."
(Northwest Reverb, October 2014)
(Northwest Reverb, October 2014)
"[Tamara Stefanovich] once again proved her unmistakeable standing as one of the leading pianists of current times."
(NMZ, March 2014)
Tamara Stefanovich - Pianist