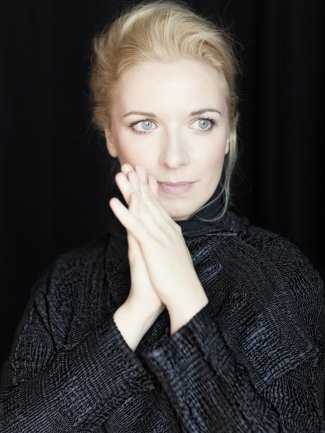 Tamara Stefanovich returns to London's International Piano Series
19/2/2016
Tamara Stefanovich presents an all-American programme for her return to London's International Piano Series on 26 February.
Tamara's recital at St. John's Smith Square features Copland's Piano Variations, Carter's Tri-Tribute, Intermittences and Catenaires as well as Ives' Sonata No.1. Before the recital Tamara features in an interview and live performance on BBC Radio 3's In Tune on 25 February.
This performance marks the beginning of a series of recitals throughout Europe over the next few weeks. These will include a performance of Boulez' Notations in SWR Sinfonieorchester Baden-Baden und Freiburg's tribute to Pierre Boulez, as well as recitals at Madrid's Fundación Juan March and at the Acht Brücken Festival in Cologne amongst others.
Sabine Frank
Director & Managing Director (HP GmbH)