Tamara Stefanovich tours England
4/1/2017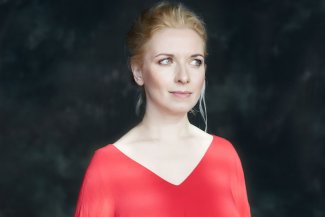 Tamara Stefanovich joins the National Youth Orchestra of Great Britain on tour across England with concerts in Nottingham (5 January), Birmingham (6 January) and London's Royal Festival Hall (7 January).
Under the baton of John Wilson, Tamara performs Szymanowski's rarely performed Symphonie Concertante in a programme that also features Brett Dean's Komarov's Fall and Rachmaninov's Symphony No.2.
Speaking about Szymanowski's Symphonie Concertante and the impact his music has had on her, Tamara said: ​"As a child I listened, mesmerized to my brother practicing Szymanowski's second Violin Concerto and my amazement at the rich soundscapes never left me. I feel deeply attracted to the Symphonie's magnetic and mysterious ways of telling a simple story, without a need for resolution but always in search of sonic perfume wanting to entice us."
Further concerts in the United Kingdom later this season include a duo recital with Pierre-Laurent Aimard in London (International Piano Series) on 24 January featuring works by Brahms and Messiaen, and a recital at the Royal Welsh College of Music on 5 March, followed by a masterclass on 6 March.
Karin Schwarz-Feyhl
Associate Director, Artist Management