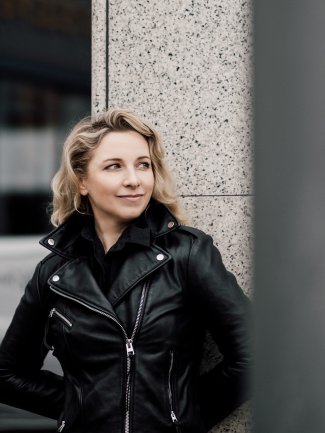 FEBRUARY

HIGHLIGHTS

FOR

TAMARA

STEFANOVICH
2/2/2023
Kicking off the month of February, Tamara Stefanovich will perform Richard Strauss' piano concerto, Burleske with Janáček Philharmonic Ostrava under Vassily Sinaisky on 9 February. Strauss composed Burleske between 1885 and 1886, which is not often heard in concert halls although it marked a turning point in Strauss' style.
On 11 February, Tamara Stefanovich returns to Flagey for a recital in which she reflects on the enormous development of the piano sonata since the 18th century. The program includes sonatas by J.S. Bach, Scarlatti, Soler and C.P.E. Bach as well as sonatas by Busoni, Ives and Hindemith.
Tamara Stefanovich's February will conclude with a recital, in which she performs György Ligeti's Musica Ricercata, Beethoven's Bagatelles and Etudes by Rachmaninov, Scriabin and Debussy, at Muziekcentrum De Bijloke in Ghent on 18 February.
Sofie Grimm
Assistant Artist Manager