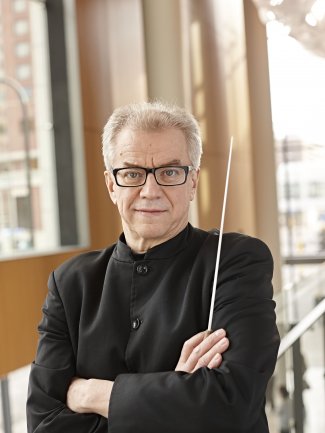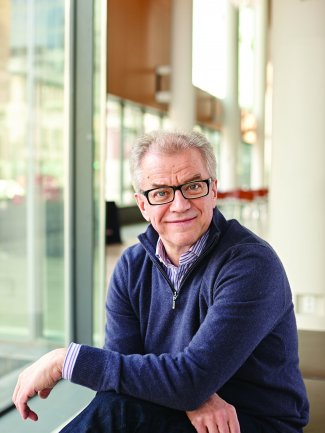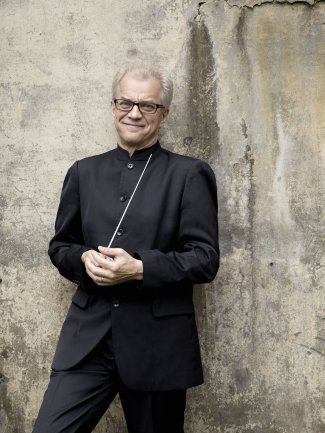 ©
Photo: Lisa-Marie Mazzucco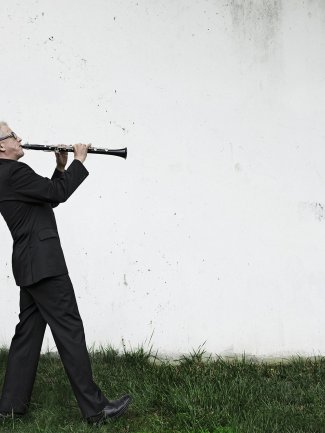 ©
Photo: Lisa-Marie Mazzucco
Lydia Connolly
Director, Head of Artist Management
Katie Cardell-Oliver
Associate Director, Artist Management
Phoebe Goddard
Associate Artist Manager
"Vänskä isn't only about meticulous preparation. In concert he's a wiry dynamo: lean, whippy and indefatigably energetic. His interpretations are the same. He never stops probing and pushing."

(The Times)
Conductor Laureate: Minnesota Orchestra
Honorary Conductor: Iceland Symphony Orchestra
Conductor Laureate: Lahti Symphony Orchestra
Conductor Laureate of Minnesota Orchestra, where he held the Music Directorship for 19 years, and Music Director of Seoul Philharmonic Orchestra from 2020 – 2023, Osmo Vänskä is recognised for his compelling interpretations of repertoire of all ages and an energetic presence on the podium. His democratic and inclusive style of work has been key in forging long-standing relationships with many orchestras worldwide.
Performances of Mahler's Symphony No.8 with Minnesota Orchestra in June 2022 provided a fitting culmination for Vänskä's tenure as Music Director. Together they undertook five major European tours, as well as an historic trip to Cuba in 2015 – the first visit by an American orchestra since the two countries re-established diplomatic relations. They also made a ground-breaking tour to South Africa in 2018 as part of worldwide celebrations of Nelson Mandela's Centenary – furthermore the first visit by an American orchestra — drawing together South African and American performers in musical expressions of peace, freedom, and reconciliation on a five-city tour. Vänskä and Minnesota Orchestra also made an acclaimed return to the BBC Proms in Summer 2018.
This season he will conduct the orchestras of Atlanta, Bergen, Detroit, Netherlands Radio, Antwerp, Pittsburgh, Seattle, Tokyo Metropolitan, Sydney, Adelaide and Toronto amongst others. Recent guest conducting invitations include renowned international ensembles such as The Cleveland, Chicago, Los Angeles, Philadelphia, Orchestre Symphonique de Montréal and San Francisco symphony orchestras in North America; Orchestre de Paris, Iceland Symphony, Bamberger Symphoniker, Berlin's Deutsches Symphonie-Orchester and Rundfunk-Sinfonieorchester as well as Philharmonia and London Philharmonic orchestras. He is regularly invited to guest conduct in Asia including with Shanghai Symphony Orchestra and China, Hangzhou, Hong Kong and Taiwan philharmonic orchestras.
Vänskä continues to develop a visiting and touring relationship with Curtis Institute of Music Symphony Orchestra, leading conducting seminars as well as tours in Europe, the US and Asia. Last season they toured the West Coast of the US with soloist Yefim Bronfman.

A distinguished recording artist for the BIS label, Vänskä has recorded all of Mahler's symphonies with Minnesota Orchestra. The Fifth Symphony received a Grammy nomination in 2017 for Best Orchestral Performance. Vänskä and Minnesota Orchestra have also recorded the complete symphonies of Beethoven and Sibelius to critical acclaim, winning a Grammy Award for Best Orchestral Performance in 2014 as well as being nominated on several occasions. In 2021 they were voted Gramophone's Orchestra of the Year.

Vänskä studied conducting at Finland's Sibelius Academy and was awarded first prize in the 1982 Besançon Competition. He began his career as a clarinettist, occupying the co-principal chair of Helsinki Philharmonic Orchestra. He regularly performs chamber music, having been invited to La Jolla Summerfest, Seattle Chamber Music Festival, Naantali Summer Festival, Sysmä Summer Sounds and Music in Ruovesi, amongst many others. He has recorded Bernhard Henrik Crusell's three Clarinet Quartets and Kalevi Aho's Clarinet Quintet for the BIS label and is in the process of recording several duos for clarinet and violin which he has commissioned with his wife, violinist Erin Keefe.

Vänskä is the recipient of a Royal Philharmonic Society Award, the Finlandia Foundation's Arts and Letters award, and the 2010 Ditson Award from Columbia University and the Pro Finlandia medal awarded to him by the State of Finland. He holds honorary doctorates from the Curtis Institute of Music, and the universities of Glasgow and Minnesota, and was named Musical America's 2005 Conductor of the Year. In 2013, he received the Annual Award from the German Record Critics' Award Association for his involvement in BIS's recordings of the complete works by Sibelius

HarrisonParrott represents Osmo Vänskä for worldwide general management.
"Mr. Vänskä and his musicians invested each with penetrating focus and persuasive lyricism, but their searing account of the Nielsen was a thing unto itself — a hell-for-leather glimpse into the horrors of war rendered in musical terms that also proved a glowing showcase for qualities like precision and unity of ensemble."
Wall St. Journal, May 2022
"there's nothing quite like experiencing Vänskä and the orchestra in concert. The conductor is a bouncing bundle of energy on the podium when the music reaches its energetic apex, his forceful cues seeming to set off explosions within the orchestra, his interpretations imaginative and inspiring."
Gramophone, March 2022
"Vänskä's interpretation had marvellous energy and dramatic fire."
(The Guardian, February 2020)
"The synergetic success of the Minnesota Orchestra and conductor Osmo Vänskä makes their ongoing Mahler cycle a landmark event (…) From the opening bars of the first movement it is clear that Vänskä and the Minnesota players are on a mission. (…)The Minnesota Orchestra's playing here is gorgeous and refined throughout."
(ConcertoNet, January 2019)
"[On Mahler's Symphony No.7] Osmo Vänskä has always been an energetic, dynamic conductor. Did we always know that he is also a supreme sifter and balancer of orchestral textures, a creator of tingling sonic subtleties? If not, we know it now."
(Star Tribune, November 2018)
"But rare rewards awaited after intermission, for the Mahler Fourth was given the most exquisite interpretation of the several I've heard in concert. Vanska coaxed a paradoxical combination of force and gentleness from the opening movement, encouraging a light and frolicsome tone before seemingly crafting a dark, bitter concoction from the same ingredients. With delicious dynamic contrast — I've never heard the pianissimos so soft in this symphony — it was a performance both technically precise and full of emotion. I can't recall the last time I was as deeply moved at a Minnesota Orchestra concert as I was by the third movement of the Mahler Fourth. What began in blissful beauty soon found the composer staring unblinking into sorrowful darkness, a place that Vanska and the orchestra made intensely troubling before emerging into a blast of bright major-key sunshine."
(St. Paul Pioneer Press, June 2018)
"Vänskä took [Shostakovich's Symphony No. 1]'s entire expressive range in stride, leading a performance that was by turns drily entertaining (the first movement especially) and stirringly tender. The symphony's formal restlessness, in particular, seemed to cause him no trouble at all."
(The San Francisco Chronicle, October 2017)
"This was Osmo Vanska at his finest, seizing the reins of his orchestra with a complex and confident interpretation, and shaping the sound with high-energy body language and a level of attention to detail hard to achieve with such an expansive ensemble. And he was as engaging to watch as I've ever seen him, a virtual dervish on the podium."
(St. Paul Pioneer Press, June 2017)
"Vänskä opened the work with concentrated majesty, an impressive depth of string sound informing the contribution of the Curtis Symphony Orchestra."
(Classical Source, May 2017)
"This was a performance of great intensity — not just because of some impetuous tempo changes and smart emotional pacing, but also through the lustrous ensemble sound the conductor had obviously cultivated. (…) The conductor had the trust of the orchestra, and charisma bloomed."
(Philly.com, May 2017)
"The performance of the Sibelius was nothing less than hair-raising. Vänskä may have been conducting this music all his life, but he has lost nothing of the will to explore further, and still with an urgency and spontaneity that send shivers down one's back. (…) Everything was gripping, from the big picture to the smallest detail. Only Vänskä could deliver a Sibelius symphony cycle that promises to be as exciting as this."
(Financial Times, October 2016)
"Leaping about as if treading hot coals, Vänskä sculpted one of the sharpest, most belligerent readings of Sibelius's Symphony No 1 that these ears have heard" *****
(The Times, October 2016)
"A complete cycle of the Sibelius symphonies, such as was embarked on by the LPO last night, is an attractive enough proposition in its own right. To have it conducted by Osmo Vanska, the composer's compatriot and one of his finest interpreters today, makes it very special indeed. (…) The First Symphony in E minor may not be a masterpiece on the level of the later ones, but Vanska, with his taut rhythms and furious tempi, makes it a thrilling helter-skelter ride."
(Evening Standard, October 2016)
"From the plunging energy of the opening of the Third Symphony to the bleak, raw ending of the Seventh, this is a gripping listen" *****
(The Guardian, July 2016)
"With these recordings, Vanska confirms his status as our greatest living Sibelian. Irreplaceable"
(Sunday Times, Hugh Canning, July 2016)
"This is one the world has been waiting for. The Minnesota Orchestra's partnership with the Finnish conductor Osmo Vänskä is a treasure of our times, especially when they play music of the frozen north. Minnesota is sufficiently remote from the rest of musical America to maintain its own sound and Vänskä, ever the iconoclast, has his own particular way of refreshing familiar scores. The start of their Sibelius cycle hit the decks with a whoosh five years ago."
(Norman Lebrecht, July 2016)
"The LSO were on virtuoso form throughout, Vänskä unleashing a searing intensity in the opening movement while punching out the racy rhythms and raucous comedy of the finale with unstoppable momentum" *****
(The Guardian, George Hall, April 2015)
Lydia Connolly
Director, Head of Artist Management
Katie Cardell-Oliver
Associate Director, Artist Management
Phoebe Goddard
Associate Artist Manager