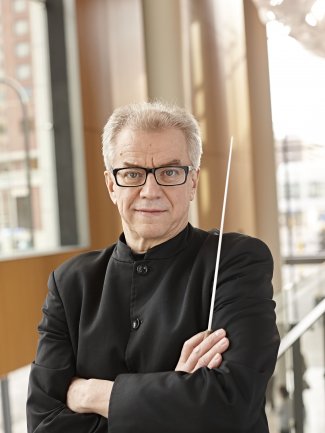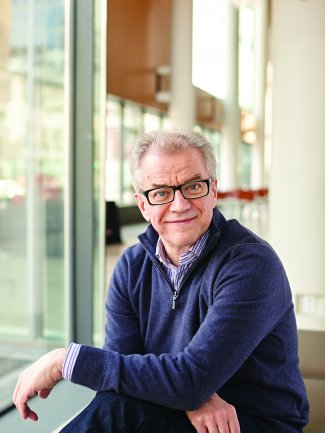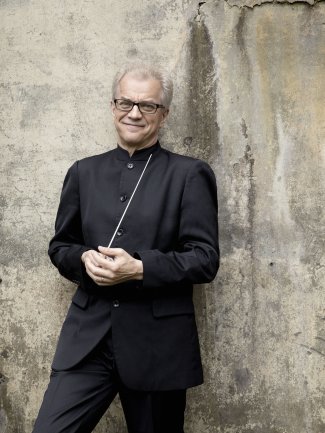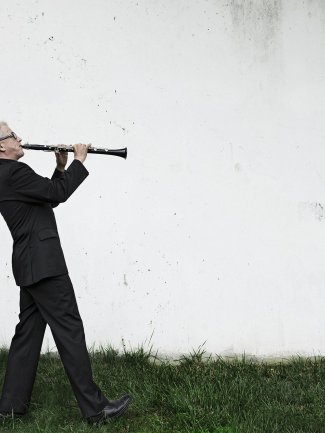 "Vänskä isn't only about meticulous preparation. In concert he's a wiry dynamo: lean, whippy and indefatigably energetic. His interpretations are the same. He never stops probing and pushing."

(The Times)
Music Director: Minnesota Orchestra
Principal Guest Conductor: Iceland Symphony Orchestra
Conductor Laureate: Lahti Symphony Orchestra
Music Director of the Minnesota Orchestra for over a decade, Osmo Vänskä has led the Orchestra on five major European tours, as well as an historic trip to Cuba in May 2015. Other key highlights include 15 recordings, winning a Grammy Award in 2014 for ​'Best Orchestral Performance' (for their second Sibelius album), initiating and conducting the annual Future Classics concert, and various educational projects.
In great demand as a guest conductor, in 2017/18 he debuts with Rundfunk-Sinfonieorchester Berlin, SWR Sinfonieorchester, Toronto and National Taiwan symphony orchestras, and returns to Orchestre de Paris, San Francisco Symphony, and the Seoul and Helsinki philharmonic orchestras, amongst others. Further concerts include appearances with the Iceland Symphony Orchestra, following his appointment as its Honorary Conductor in 2017.
Show More

Last season, Vänskä embarked on an ambitious tour of Europe with the Curtis Symphony Orchestra, visiting nine cities in eighteen days. A live recording from this tour of Penderecki's Concerto Doppio for Violin and Viola, featuring Benjamin Schmid and Roberto Díaz, will be released on an upcoming CD on the DUX label.

A distinguished recording artist, primarily for the BIS label, his latest release is a recording of Mahler's Symphony No.5, with the Minnesota Orchestra, to be followed this year by Symphonies Nos.2 and 6, continuing the cycle dedicated to the composer. With Minnesota he has recorded the complete Beethoven and Sibelius symphony cycles, also for BIS, to rave reviews internationally; while recordings of Beethoven's piano concertos with Yevgeny Sudbin, have also garnered worldwide praise – including Grammy and Gramophone award nominations.
"This was a performance of great intensity — not just because of some impetuous tempo changes and smart emotional pacing, but also through the lustrous ensemble sound the conductor had obviously cultivated. (…) The conductor had the trust of the orchestra, and charisma bloomed."
(Philly.com, May 2017)
"The performance of the Sibelius was nothing less than hair-raising. Vänskä may have been conducting this music all his life, but he has lost nothing of the will to explore further, and still with an urgency and spontaneity that send shivers down one's back. (…) Everything was gripping, from the big picture to the smallest detail. Only Vänskä could deliver a Sibelius symphony cycle that promises to be as exciting as this."
(Financial Times, October 2016)
"Leaping about as if treading hot coals, Vänskä sculpted one of the sharpest, most belligerent readings of Sibelius's Symphony No 1 that these ears have heard" *****
(The Times, October 2016)
"A complete cycle of the Sibelius symphonies, such as was embarked on by the LPO last night, is an attractive enough proposition in its own right. To have it conducted by Osmo Vanska, the composer's compatriot and one of his finest interpreters today, makes it very special indeed. (…) The First Symphony in E minor may not be a masterpiece on the level of the later ones, but Vanska, with his taut rhythms and furious tempi, makes it a thrilling helter-skelter ride."
(Evening Standard, October 2016)
"From the plunging energy of the opening of the Third Symphony to the bleak, raw ending of the Seventh, this is a gripping listen" *****
(The Guardian, July 2016)
"With these recordings, Vanska confirms his status as our greatest living Sibelian. Irreplaceable"
(Sunday Times, Hugh Canning, July 2016)
"This is one the world has been waiting for. The Minnesota Orchestra's partnership with the Finnish conductor Osmo Vänskä is a treasure of our times, especially when they play music of the frozen north. Minnesota is sufficiently remote from the rest of musical America to maintain its own sound and Vänskä, ever the iconoclast, has his own particular way of refreshing familiar scores. The start of their Sibelius cycle hit the decks with a whoosh five years ago."
(Norman Lebrecht, July 2016)
"The LSO were on virtuoso form throughout, Vänskä unleashing a searing intensity in the opening movement while punching out the racy rhythms and raucous comedy of the finale with unstoppable momentum" *****
(The Guardian, George Hall, April 2015)