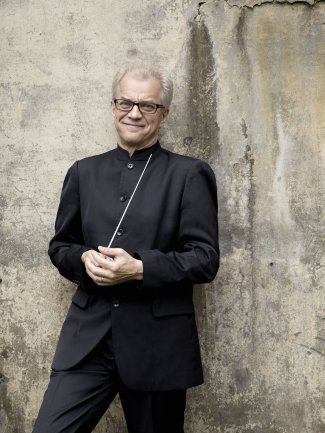 ©
Photo: Lisa-Marie Mazzucco
Osmo Vänskä opening concerts as Musical Director of Seoul Philharmonic Orchestra
7/2/2020
Osmo Vänskä opens the 2020 season of the Seoul Philharmonic Orchestra as its new Musical Director, with concerts on14 and 15 February at Lotte Concert Hall. Appointed in May 2019, this year marks the beginning of his tenure, for an initial period of three years. To launch the season, Vänskä conducts Mahler's iconic Symphony No.2, a work he has recorded with Minnesota Orchestra for the BIS label, as part of a dedicated symphonic cycle to the composer.
"During the 2020 season, we will be performing many of my favourite works, such as Mahler's Second Symphony, Beethoven's Symphony No. 9, Elgar's Enigma Variations and Sibelius' Symphony No. 5, in addition to smaller works by composers such as Hindemith, Rautavaara and Stravinsky, which I know the audiences will really enjoy", Vänskä said.
The conductor presents Elgar's Enigma Variations on 29 May (along works by Vaughan-Williams, Hindemith and Stravinsky), Sibelius' Symphony No.5 on 20 and 21 August (together with Rautavaara, Copland and Bret Dean's Dramatis Personae, featuring Håkan Hardenberger on trumpet, Seoul Philharmonic Orchestra's Artist in Residence), and Beethoven's Symphony No.9 Choral, on 19 and 20 December, amongst other concerts.
Katie Cardell-Oliver
Associate Director, Artist Management