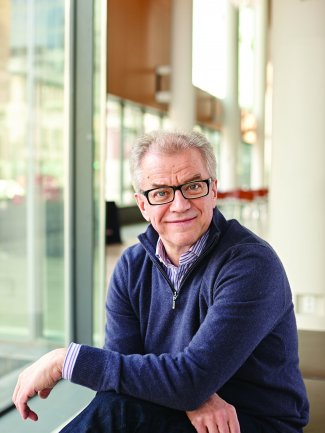 Osmo Vänskä tours South Africa with Minnesota Orchestra
3/8/2018
Osmo Vänskä tours with Minnesota Orchestra to South Africa in August for two weeks across five different cities, for the Orchestra's first ever visit to the country. Musical Director of the Orchestra since 2003, Osmo leads concerts in Cape Town, Durban, Pretoria, and is joined by the Minnesota Chorale also in Soweto and Johannesburg, as part of a world-wide celebration of Nelson Mandela's Centenary.
After visiting Cuba in 2015, the first orchestra ever to do this after US ratification of relations between both countries, this South Africa tour draws together South African and American performers featuring musical expressions of peace, freedom and reconciliation. Vänskä presents programmes with the music of Beethoven, Bernstein, Sibelius and South-African composer Ndodana-Breen, alongside a specially commissioned work, Harmonia Ubuntu, for soprano, chorus, and orchestra, with the text comprising excerpts from Nelson Mandela's writings.
Prior to the start of the tour, Vänskä led a two-day celebration in Minnesota of the late Nelson Mandela's 100th birthday, attended by Makaziwe Mandela, Mandela's eldest daughter, featuring national anthems; traditional and modern songs; performances by vocal groups such as the vocal trio from Zimbabwe, Insingizi, and 29:11, a gospel group of young Cape Town vocalists and instrumentalists; as well a concert with the Minnesota Orchestra.
Before heading off to South Africa, Osmo Vänskä returns to the BBC Proms, also with the Minnesota Orchestra, to conduct works by Bernstein, Gershwin — accompanied by Inon Barnatan as soloist — and Ives.