Osmo Vänska returns to Netherlands Radio Symphony Orchestra
13/4/2018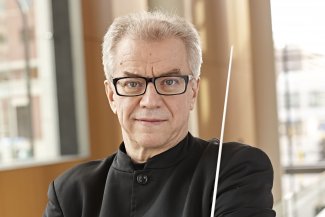 Osmo Vänska conducts two concerts in The Netherlands with the Netherlands Radio Symphony Orchestra. He returns to conduct the Orchestra for the first time since 2016, which was followed by a performance with the Minnesota Orchestra at the Concertgebouw.
On this occasion, Vänska presents on 21 April at the Concertgebouw Nielsen's Symphony No.6, Beethoven's Piano Concerto No.4 with soloist Severin von Eckardstein, and the world premiere of Sebastian Fagerlund's Water Atlas. On 19 April there is a lunchtime concert in Hilversum at the Muziekcentrum van de Omroep featuring the Nielsen symphony.
In May, he continues his season appearances with Minnesota Orchestra before heading to Canada for his debut with Toronto Symphony Orchestra and returning to Iceland Symphony Orchestra, where he is Honorary Conductor.