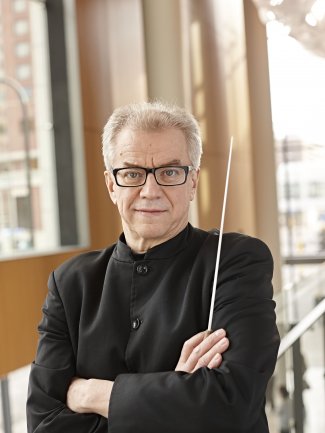 Osmo Vänskä's returns to United Kingdom and Iceland in April
29/3/2019
Osmo Vänskä returns to two orchestras this month with which he makes regular guest appearances.
Starting in the United Kingdom to conduct three concerts with the London Philharmonic Orchestra in London on 5 April, Brighton (6 April) and Eastbourne (7 April). Following on his praised Sibelius Symphonic Cycle presented at the Royal Festival Hall during the Autumn of 2016, his return to the orchestra brings a combination of Sibelius' works, with Symphony No.5 and Belshazzar's Feast Suite, with Bax's Tintagel and Grieg's Piano Concerto, featuring Jan Lisiecki as soloist. The concert at the Royal Festival Hall is recorded for a deferred broadcast on BBC Radio 3.
From London, Vänskä travels to Reykjavik to join the Iceland Symphony Orchestra for one concert on 11 April at Harpa Hall. As the Orchestra's Honorary Conductor, he brings a programme of Mahler's Symphony No.10 (in Deryck Cooke's version), preceded by Brahms's Violin Concerto in the first half, performed by Isabelle Faust. The concert is live streamed on the orchestra's website and available online for a further 24 hours.