Osmo Vänskä conducts complete Sibelius Cycle with London Philharmonic Orchestra
14/10/2016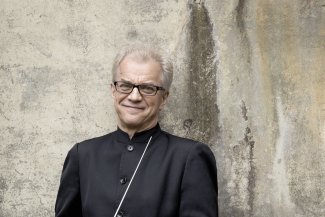 Osmo Vänskä returns to the London Philharmonic Orchestra this month to present the complete cycle of Sibelius symphonies.
Following the acclaimed album release in July of the final instalment of the same cycle on BIS with the Minnesota Orchestra, Osmo Vänskä performs four concerts in London (19, 21, 26 and 28 October) and one in Brighton (29 October) presenting all the symphonies as well as other pieces by the composer. Simone Lamsma, Yu-Chien Tseng and Tasmin Little on violin and Raphael Wallfisch on cello will be the featured soloists in these concerts.
Vänskä also conducts – and plays the clarinet – together with a group of young students in a pre-concert event on 26 October, as part of the Foyle Future Firsts educational programme – the London Philharmonic Orchestra's development programme for young orchestral musicians.