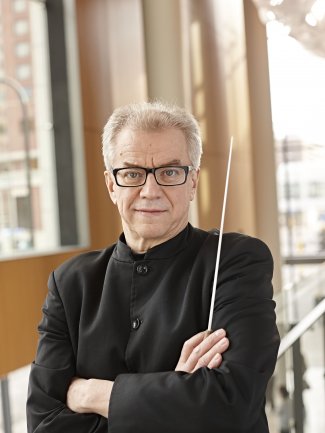 Osmo Vänskä tours with Curtis Symphony Orchestra
24/1/2020
Osmo Vänskä returns to the Curtis Institute of Music in Philadelphia to lead the Curtis Symphony Orchestra in its first-ever tour of the United States. After conducting the orchestra in a successful European tour in 2017, they now perform across the East Coast of the United States, with concerts in Philadelphia, several local University halls and ending in New York.
Concerts take place on 30 January at Alumnae Hall (Immaculata); 31 January at Merriam Theater (Philadelphia); 1 February at Zoellner Arts Center (Bethlehem); 3 February at Hugh Hodgson Concert Hall (Athens); 5 February at Moss Arts Center (Blacksburg); 6 February at Baldwin Auditorium (Durham), and 8 February at Carnegie Hall (New York).
The programme includes one of Vänskä's specialist composers, Sibelius, with Symphony No.2, Beethoven's Piano Concerto No.5 (Emperor), featuring soloist Jonathan Biss, and a world premiere from Gabriella Smith, titled f(x) = sin²x –1/​x.
Katie Cardell-Oliver
Associate Director, Artist Management