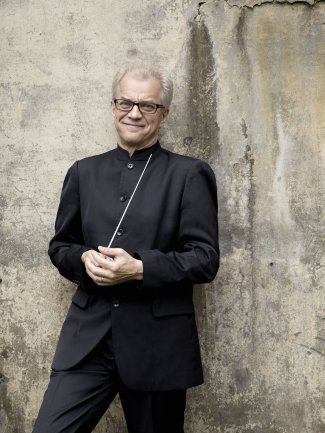 ©
Photo: Lisa-Marie Mazzucco
Osmo Vänskä conducts in the Far East
9/11/2018
Osmo Vänskä embarks this month on a journey to East Asia, returning to three different orchestras over the course of three weeks.
Arriving first in Korea, Osmo joins the Seoul Philharmonic Orchestra to lead the ensemble on two concerts on 17 and 18 November, in a programme of Brahms's Tragic Overture and Prokofiev's Symphony No.5. In between he presents Mahler's Des Knaben Wunderhorn, with Ian Bostridge, the orchestra's Artist-in-Residence.
Travelling afterwards to China, he spends one week with the Shanghai Symphony Orchestra and one with the China Philharmonic Orchestra, in Beijing. He conducts both orchestras in a programme of Mozart's Overture to Don Giovanni and Copland's Symphony No.3, with concerts on 24 November in Shanghai and 30 November in Beijing. He is also joined by violinists Tianwa Yang, in Shanghai, for Lalo's Symphonie espagnole, and Jing Wang, in Beijing, for Korngold's Violin Concerto.
Osmo Vänskä concludes the year (and starts the new one) at home with the Minnesota Orchestra, returning to Asia in February, again to the Seoul Philharmonic Orchestra and following with his debut with the Hangzhou Philharmonic Orchestra.